Break New Ground: How To Refine Records Management Compliance
Wed, Dec 28, 2016
By: Jim Beran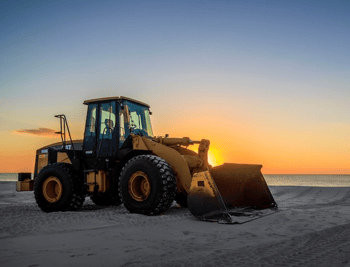 The New Year is a great time for your business to look ahead and put in place needed changes in key areas, including records management. While the implementation of new processes can be confusing and unorganized, it doesn't need to be, and improved processes can ultimately benefit your business in the long run.
As your business looks ahead to next year, now is the time to break new ground in your records management system. Consider how your information is stored and establish a plan to manage records retention and compliance to help your business increase efficiency and maximize profitability this year and beyond.
Let's look at a few steps for refining your records management system.
1. Assess Your Current Records Management Processes
Take the first step toward implementing needed records management changes by assessing your current process. Look at how your business currently stores its records, whether as paper files or in digital format.
If you store your business's primary records as paper documents, now might be a good time to consider transferring some records to a digital format. Before you do, keep in mind that some federal and state regulations require companies to maintain paper copies of certain records.
Also, take the time to consider if your business currently follows a records retention schedule. Following a retention schedule will help you remain compliant and free up much needed space when files are no longer needed. When files reach their retention date, consider safely destroying information with professional document shredding services or data destruction services.
2. Partner with a Professional Records Management Service
The process of refining your records management system can seem daunting. Partnering with a professional records management company can help alleviate some of the anxiety and keep the process organized and compliant.
A certified records management partner will stay up-to-date on the latest regulations and ensure your business remains compliant with major legislation like HIPAA and Sarbanes Oxley. Working with a document management expert can help your business effectively track the lifecycle of your documents and protect your company from litigation.
3. Develop and Implement a Plan
Through a comprehensive process assessment and conversations about your business's unique needs with a records management company, you can begin to develop and implement an improved records management compliance process for 2017.
If you've decided to transfer files to digital format, work with your professional partner to determine the best method and ensure the proper preparation, scanning, and indexing of your hard-copy files. If you no longer need your paper files, have them confidentially destroyed and ask your records management partner for a certificate of destruction. If certain files must remain in paper format, consider storing them offsite to free up space in your office and ensure proper compliance.
Gilmore Services stays on top of regulatory mandates to help support your compliance strategy. Our records management program includes a proven Release of Information (ROI) process and Records Retention Scheduling to store and destroy confidential information in compliance with industry standards.
Contact us to learn more about records management compliance for your business this year.