Our Team
Lucas Gilmore, VP of Operations and Facilities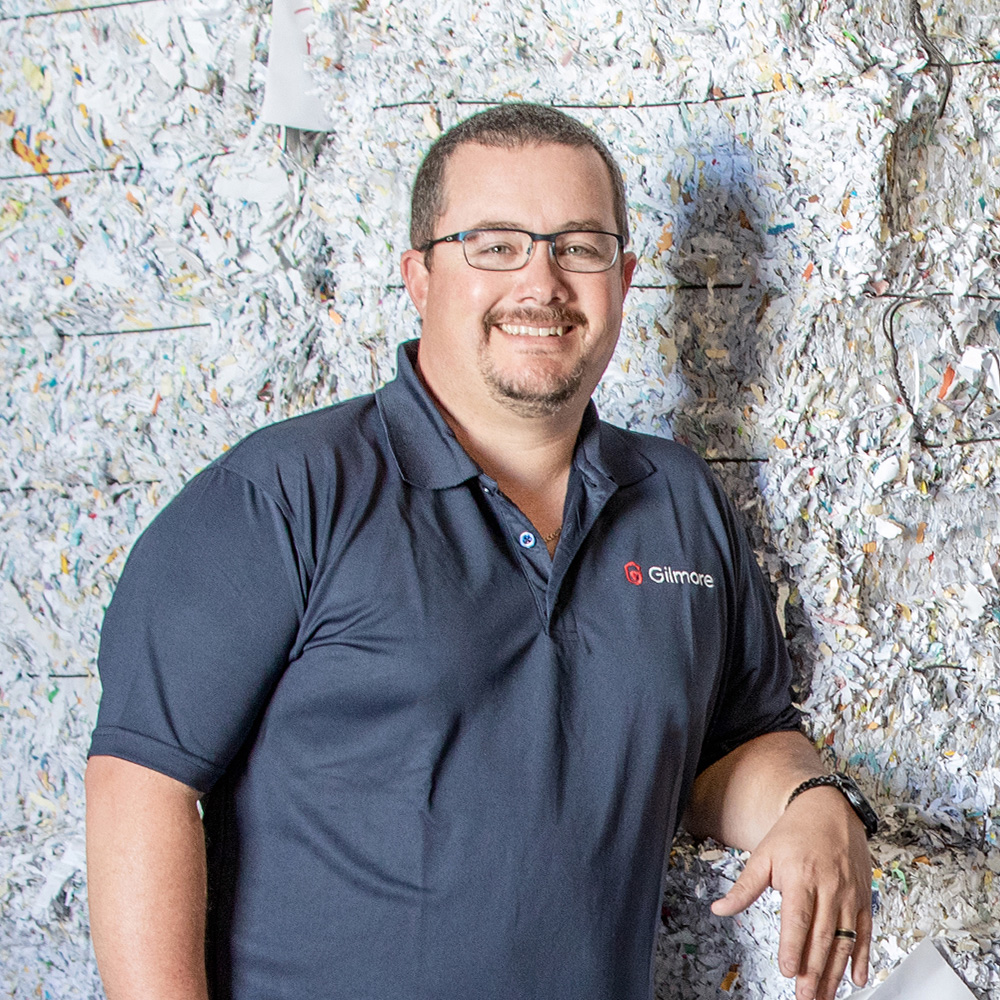 For Lucas Gilmore, nothing makes him happier than hearing from happy and impressed customers about the quality of service they received from Gilmore. Since age 11, he's been a part of the fiber of the Gilmore family business, spending summers on pack crews and running his own moving crews as soon as he could drive. Today, he works closely with the director of operations and other Gilmore managers to ensure things run smoothly between Gilmore's fleet of equipment and facilities.
There is no job that Lucas would ask his team to do that he wouldn't do himself—his employees know he'll be right alongside them whenever duty calls. He still gets excited when he gets to spend a day out on the truck, seeing firsthand how the Gilmore service professionals work together to make customers happy. This attitude extends into the community; Lucas was a part of Big Brothers Big Sisters of Northwest Florida for five years and served as a NAID board member for two years. His hobbies outside of work include boating, camping, rock crawling his Jeep and spending time with his wife, 15-year-old stepson, and admittedly spoiled goldendoodle, Allie.
Jacob Gilmore, VP of Purchasing and Finance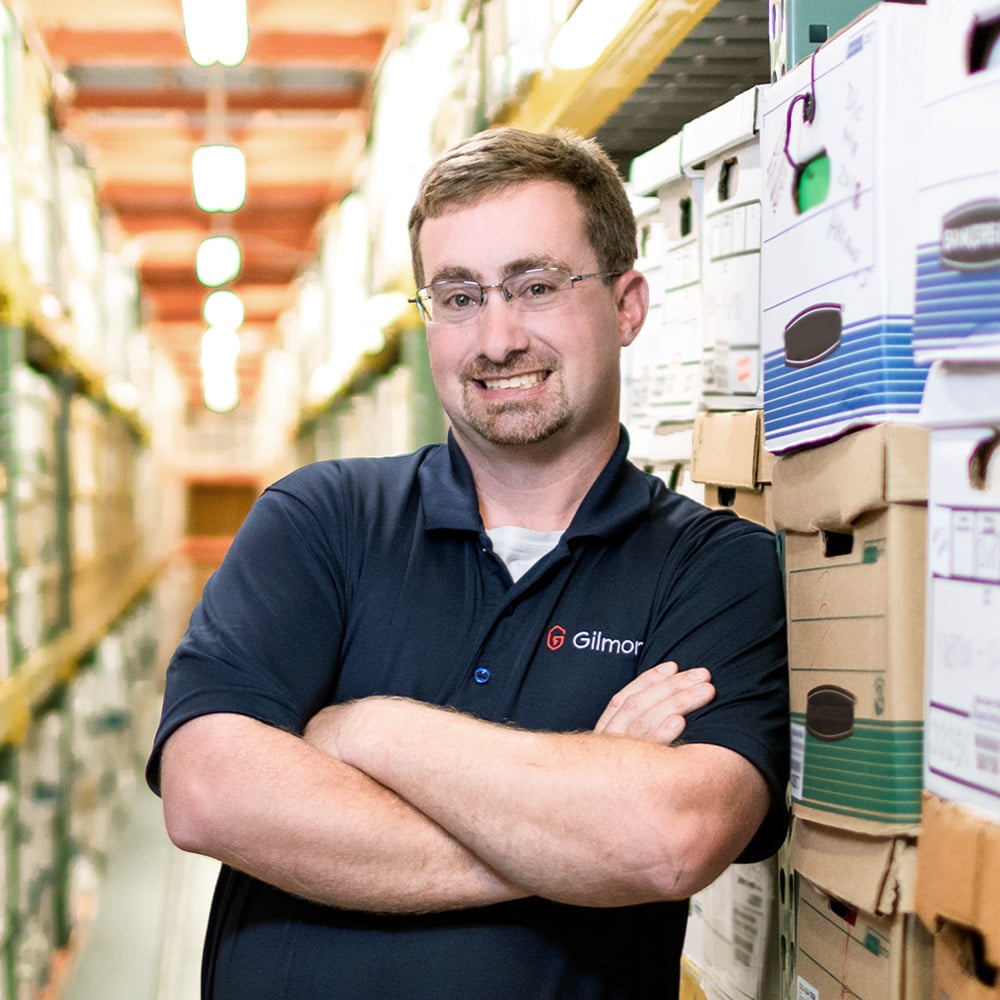 Jacob Gilmore isn't much for titles—and that's part of what makes him a great leader. He's worked almost every role at the company since starting out in the shredding and moving warehouse as a teen. After working in the records storage warehouse, he transitioned into sales and then his current position.
Jacob brings a certain approachability and care to the job that comes from a deep level of understanding what it takes to do the work, and do it at the highest level of customer service excellence that his father instilled in him many years ago. He has enjoyed seeing the company evolve, grow and flourish through his contributions—but believes he owes much of the success to the people who make up Gilmore and the loyal customers who have trusted the company time and time again.
Outside of Gilmore, Jacob enjoys hunting and fishing and the quiet life on the farm, raising registered angus cattle with his wife and twin daughters. He is the co-owner of Gizmo Angus Farm in Molino, FL, and serves as a board member for the Escambia County 4-H Foundation and Farm Credit of Northwest Florida.
Whitney C. Lucas, General Manager
As General Manager at Gilmore, Whitney is responsible for the management, planning and directing of Gilmore's daily operations. Born and raised in Pensacola, she graduated from the University of West Florida in 2009 and went on to hold the position of Chief Financial Officer for Escambia County's Corrections Department. The communication, planning and team building skills honed during her time with Escambia County helped her become a trusted leader at Gilmore, building up her team in order to create an atmosphere of cohesion and clarity that extends to customers.
Whitney is proud to be a part of Gilmore's growth and expansion while maintaining a people-centered and community-focused outlook. Assisting a company with deep local roots achieve growth through innovation and change management has been rewarding for her. She continues to be involved in the local community, serving as the Vice President of the Escambia County Sheriff Foundation. She was also honored by InWeekly as a 2021 Rising Star and is a 2019 graduate of Leadership Pensacola. In her free time, she enjoys exploring the natural beauty of the local area with her husband and two young daughters.
Steve Surles, Director of Operations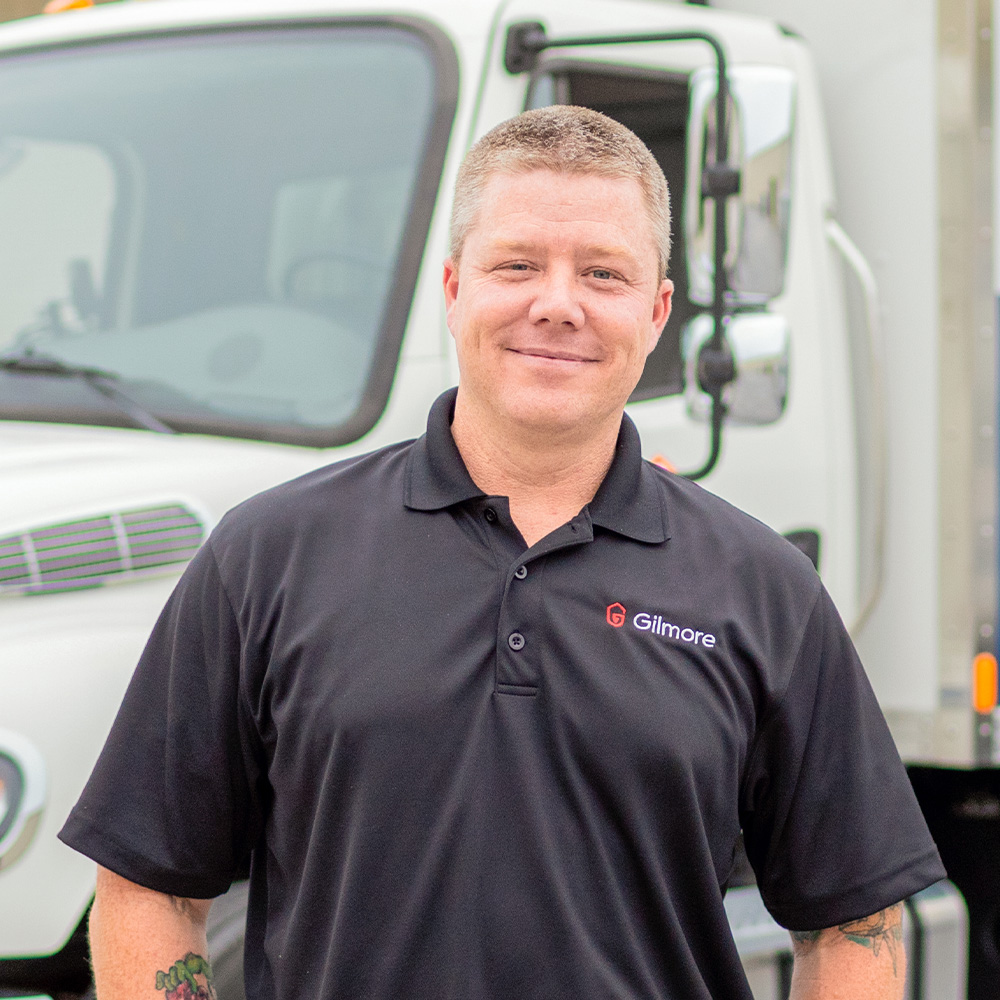 Steve Surles has been part of the team at Gilmore since 2007, working his way up through the company to eventually become Director of Operations. He manages and optimizes the daily operations at Gilmore, providing supervision and assistance to shredding, records and moving personnel, warehousemen and plant operations staff. Steve believes that any job worth doing is worth doing right, and in that spirit, customers and employees often see him pitching in to whatever needs doing.
As a former small business owner, Steve knows firsthand the challenges that many of his customers at Gilmore face, and has trained his team to meet the unique needs of the people behind the businesses. He prides himself on being a fair leader who enjoys seeing his customers and employees happy. His passions outside of work include old hot rods, drag racing and all types of mechanical work, big to small. He also enjoys spending time outdoors with his wife, young son and black lab, Suzie.
Jim Beran, Director of Sales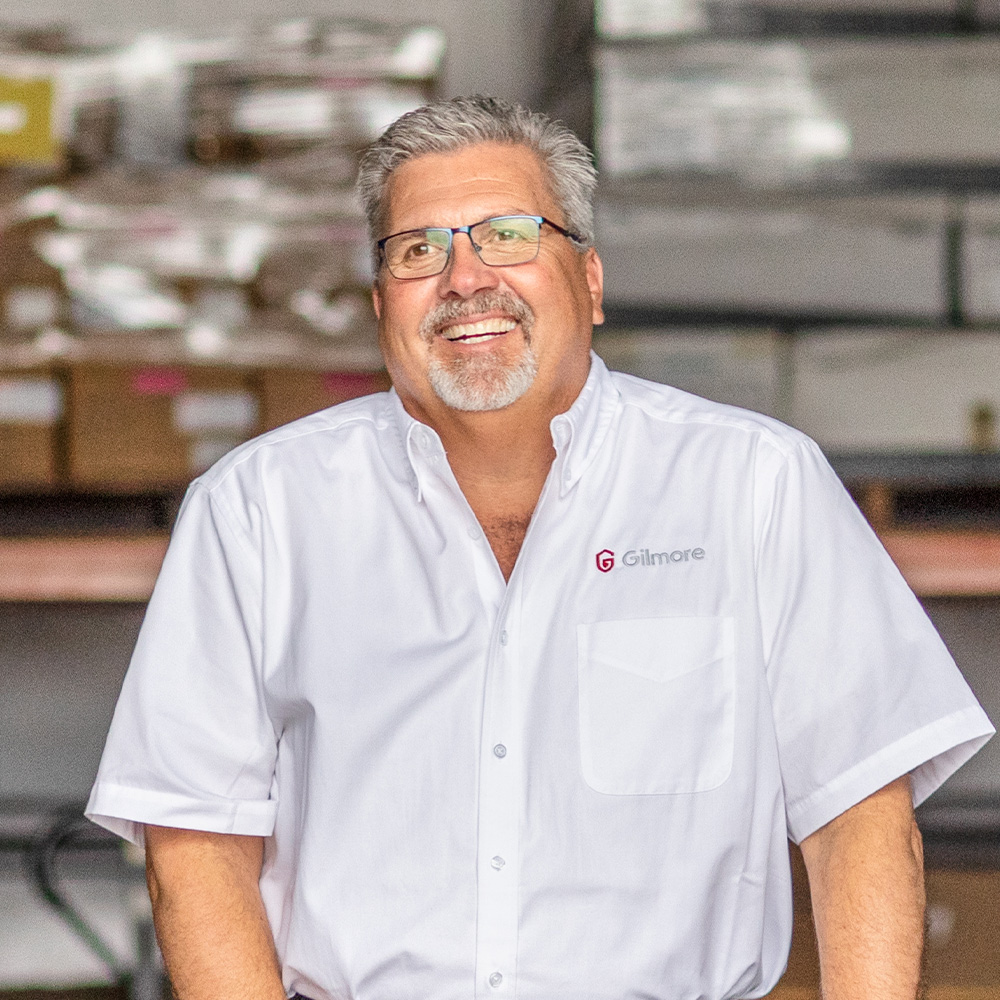 Since 2013, Jim Beran has been responsible for managing all sales operations and sales staff at Gilmore. Jim believes that his contributions to his work don't just make his employees and customers happy, but make organizations and the people who work and receive services from them much safer and secure.
He is the current Chair of the NAID Certification Review Board, which is the regulatory board charged with protecting the integrity of the NAID Certification Program. He was NAID member of the year in 2008, and received the 2017 President's Award for his outstanding dedication to the information security industry.
Prior to working with Gilmore, Jim spent 17 years building one of the largest privately held information destruction companies in the industry in Minneapolis, MN. When he's not serving as a Five Flags Rotarian or serving on the Executive Boards of the Perdido Key Area Chamber of Commerce and Pensacola Sports, he enjoys boating, paddle boarding and biking with his wife of 34 years.