2 Simple Tests Your Document Storage Company Must Be Able to Pass
Wed, Nov 09, 2016
By: Jacob Gilmore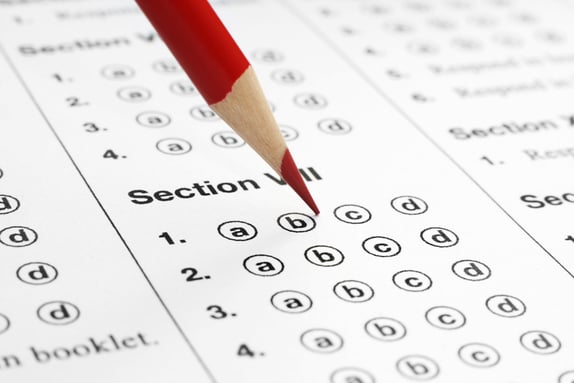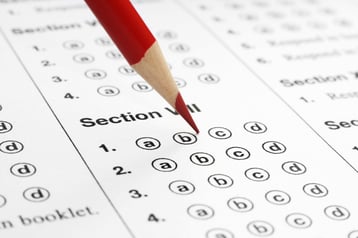 As your business grows, managing documents in-house becomes a time- and resource-consuming task. Growth means increased responsibility across business verticals and with that increased responsibility comes a reduced capacity to internally manage the storage of your documents.
When you decide it's time to move your records off-site, the security and management of those documents are critical to the continued efficient operation of your business. Concerns about the proper care of your documents are common and understandable, and vetting your document storage company to minimize risk is an important part of the transition process.
Here are two simple tests your document storage company must be able to pass.
Test 1: Security
When evaluating an off-site document storage solution, consider closely the credentials and security services offered by the company. From secure transportation to controlled storage, the right document storage services should provide a full suite of security solutions to manage even your most sensitive documents.
The first security measure to consider is transportation. Make sure the company provides safe, securly controlled transportation in GPS-monitored vehicles so you can have peace of mind about the safe transport of your documents to the new storage location.
For ongoing security, consider environmental controls, which will help maintain consistent conditions for sensitive documents. Many records are vulnerable to damage from humidity and temperature, so maintaining proper environmental controls is important to the safe long-term storage of your files.
Also consider contingency plans. All document storage providers should have immediate generator backup in case of power failure, safeguarding all systems and records. And in the unlikely event of a break-in or theft, ensure the document storage company you're considering offers 24-hour video surveillance monitored by trained professionals.
Test 2: Document Management
Beyond simply storing & keeping records secure, does the document storage company you're considering offer document management to monitor the lifecycle of documents?
Storing and managing documents digitally through document scanning services is increasingly necessary for modern businesses for remote access capabilities and additional information backup. Any document management company should offer the capability to scan and convert paper documents into digital PDF and TIFF files.
Federal, state and industry regulations demand proper records management, so make sure the document storage company offers retention services compliant with the latest mandates. Ask about proper document destruction when documents are past their retention date. Records retention schedules protect against destroying files too soon and also maintain proper protocol when destruction is warranted.
When you trust a documents storage and management company with your business's most important records, it's critical to know that you have secure access at all times. Is there real-time access of documents through cloud document storage? Can you manage your own documents through a web-based portal? These are key questions because the ability to easily find your files and keep track of your inventory is an essential reason for storing your documents.
If the document storage company you're considering checks these boxes and can pass the security and document management tests, you can feel confident that your business's records will be monitored and managed by experienced and trained professionals. At Gilmore Services, we maintain the pertinent qualifications and industry knowledge to consistently offer secure document storage to our customers.
Learn more about which document storage solutions are right for your business.