Scanning and Storage in Florida's Winter Months
Tue, Nov 30, 2021
By: Jim Beran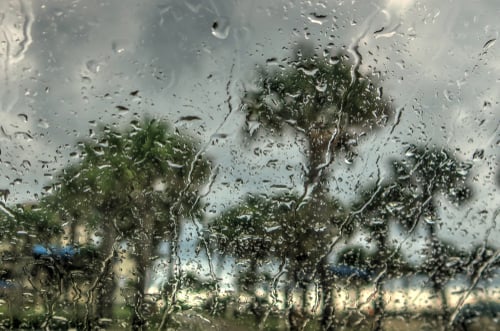 In Florida, winter can be very wet. Unlike other areas where it's very cold, there are certain parts of the state that have rain no matter what time of year. It's always a good idea to be prepared for anything when living in Florida, and businesses should have a good scanning and storing system in place to accommodate any unforeseen flooding that can wreak havoc on their business, documents, and systems. Finding a good partner that understands the logistics of Florida's ever-changing inclement weather to safely carry out a document management plan is key.
Here's what you should look for:
* A facility that has a backup generator
* A facility that has climate control to handle different fluctuations in temperature
* A company that has adequate security
* A company that understands document handling and regulations
Document Scanning
One of the main reasons document scanning is so effective in Florida is that it keeps documents better without the worry of being affected by the humidity. The weather can wreak havoc on important papers. Depending on where and how they are stored, it can make the difference between having a safe and secure space to keep documents and having your documents in an area where you won't be able to read them when needed.
Long-term document storage must be protected in certain containers and conditions. These documents should also be raised off the floor to ensure there are no issues in the event of a flood or moisture starting to accumulate. Climate-controlled units are always best. This is another reason why document destruction plans are so crucial to the safety, efficiency, and productivity of document management.
Document Storage Mistakes
There are some businesses that can't imagine not working with paper and it shows. They have paper everywhere and documents that should have been in the shredding bin a long time ago don't ever end up there. As a business owner, you can't save everything – at least not in paper form. Working with a document shredding company can help get your team organized which also results in less space needed and more productivity due to less clutter.
Depending on the types of business documents and assets being stored, you may want to consider using additional packing materials to preserve them. A document storage company understands the ramifications of moisture seeping into those areas and has special conditions for businesses to store their documents.
Contact Gilmore
One of the best ways to ensure your document retention and management program is doing what it was intended to do is by working with a team that can help you get organized and on a recurring mobile shredding schedule. This helps your employees with gathering documents needing to be shredded on a continuous basis because they already know the day and time for shredding.
The Gilmore team can help get things in order from scanning and storage, document destruction, and creating a plan that helps elevate the way you do business. For more information on how we can assist, contact a Gilmore associate today!