Scanning and Storage in Florida's Wet Seasons
Fri, Jul 09, 2021
By: Steve Clopton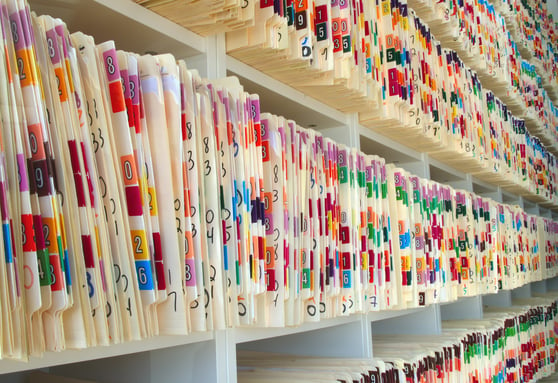 During Florida's wet seasons, it's easy enough for businesses to get flooded, even those that are not in flood zones. You can save your clients' documents by taking the steps to go paperless or, at the very least, by using a document storage and scanning service. When you decide to go paperless, that means that you will probably have to scan hundreds or thousands of documents that have not reached the end of their retention time. It sounds like a big chore that most would rather ignore.
However, Gilmore Services can provide document scanning services to help you convert to a paperless office more quickly. And the best part of it is, we can provide you with document shredding as soon as we finish scanning the documents.
Document Scanning and Storage
Most offices have a document retention schedule telling them when they can dispose of the file. However, during the time you have to retain those documents, they are taking up a lot of space in your document storage room or costing you money to store them at a third-party document storage facility.
Instead of paying that monthly payment just to store documents, you can implement a document destruction plan. As you obtain new documents, scan them into the appropriate files on your computer. Make sure you have a double backup system. You should back up newly changed files to a local removable hard drive. Then, at the end of the day, back up the entire system to the cloud – you'll have three copies of your files. If something happens to the office network, you'll have the external hard drive with the documents. Should a flood destroy everything in the office, your documents are stored in the cloud.
Document Shredding
For all new documents coming into the office, your document destruction plan would involve locked boxes that we provide. When the boxes are full, we bring our truck to you and shred the documents right in your parking lot. Thus, once we scan all of the older files that you are required to keep, your document scanning process is simple since you only need to scan documents as they come into the office.
The number of documents you receive weekly determines the number of locked shred boxes we leave for you, and it determines how often you need us to come out to empty the boxes into our shredder. Some businesses might need us to come out weekly, while others might need us quarterly. Regardless of your schedule, your documents are kept from prying eyes since the scanned documents are in the locked shred bins.
And, anytime you need a document, even an older one, it's at your fingertips with a few clicks of the mouse. When it's time to discard the file, you can store it on a separate hard drive, easily email it to the client if he or she wants the file, or you can delete the file. It's much more cost-effective to hit a few keys than it is to shred file upon file when they reach the end of their retention time.
Contact Gilmore Services
If you need help scanning old documents, need additional document storage, or want to set up a shred account, contact Gilmore Services to discuss your needs.