Why Do You Need Secure Document Scanning Before Going Paperless?
Wed, Dec 07, 2016
By: Jim Beran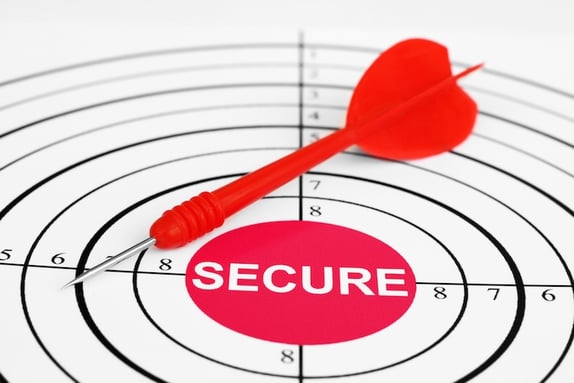 Going "paperless" is increasingly viewed as a key sign of a modern business. However, it's not always in a company's best interest to cut paper entirely out of record-keeping and other processes. Instead, it often makes more sense to simply cut back on paper use and begin the transition to paperless records management with digital files.
When your business is ready to convert some or all of its paper records to digital copies, it's important to ensure all files are securely handled and processed. Working with a professional document scanning and storage partner can provide secure records keeping while maintaining compliance and your peace of mind. Here a few essential steps in document scanning and storage process to consider when making the transition to a paperless office.
Securely Scan Your Documents
Securely scanning your business's documents provides information protection and helps adhere to compliance standards. When you're ready to convert your paper files, take the proper steps to inventory your existing paper records and decide which documents need to be converted to digital files and which can be physically stored or destroyed.
Some documents, such as important financial records or legal contracts need to exist in paper form for compliance purposes. Other documents, once scanned, can be securely destroyed depending on their retention requirements. Both professional onsite and offsite shredding services can ensure proper destruction of any paper files your company no longer requires.
Work with a Professional Partner
Working with a professional document scanning company can help alleviate some of the stress associated with managing document conversion in-house. Whether you're converting just a few files or transferring records in bulk, a professional document scanning partner is equipped with the technology, qualifications and efficient operations to keep the process organized and smooth for businesses, small and large.
To embark on the process with a large scanning project, a bulk scanning option can offer a full suite of services, including document preparation, scanning, information indexing and storing of hard copies. The result for your business includes more office space and better allocation of resources.
Store Critical Hard Copies
For many businesses, going paperless doesn't mean getting rid of all hard copy records. In fact, some files need to stored in hard copy form for compliance reasons. Working with a records management company can combine digital document scanning and physical document storage services to ensure records are stored for the duration of their lifecycle.
Offsite document storage frees up much needed office space while also providing the necessary safety over your business's files. A professional partner can also manage records retention scheduling and destroy confidential information in accordance with industry standards.
From document conversion services to offsite document storage, Gilmore Services provides comprehensive records management services. If your business is ready to cut down on paper files, contact our team to learn more about how Gilmore Services offers enhanced value and security over self-scanning and storage.