Save Your Business Time and Money With Document Scanning & Storage
Wed, Oct 06, 2021
By: Jim Beran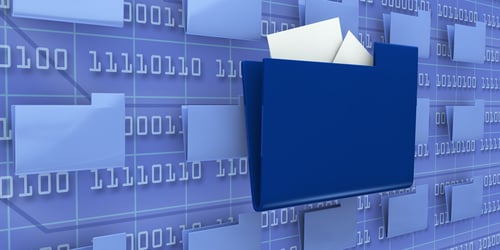 You can increase productivity and security in your office by using a document scanning service. Whether the files are active or in retention, scanning them into a secure cloud server allows you to access them when needed and keeps them secure from prying eyes. If you are not ready to move to a 100 percent digital office, you can not only scan the documents, which makes it easier to find them and secure them, but you can take advantage of our secure document storage.
Document Scanning
When we scan your documents, we use OCR software to convert an image into text documents. The scanned documents are then stored on a secure cloud server where you and your employees can access them when needed.
You can even password-protect individual files so that only those employees with the password can access the files. Removing access for employees who do not need to access certain files significantly decreases the chance that digital files find their way into unscrupulous hands.
If you feel you must keep the physical documents, we have secure document storage and will hold them until their retention time is complete or until you wish to have them destroyed. We can then securely shred the files that you are no longer required to keep.
Because the scanned documents are kept in a secure document storage facility, you further minimize the chances that your clients' personal information gets into unscrupulous hands. Other benefits of document scanning include:
Save time and money.

Improves customer service because you can find and access requested documents quickly.

You save tons of storage space in your office if you choose to destroy the scanned documents or store them in our secure storage facility.

Improves data security.

Makes it easier to share and collaborate with staff and others who need access to the money.

Makes it easier to meet compliance regulations.
Secure Document Storage
You can combine scanning and storage for the ultimate in data security, organization, and efficiency. You eliminate handling documents, including sorting documents and filing them. Once you scan the documents into the system, they are ready for you to access and use whenever you need them. You won't have to look through a client's file, which can sometimes be quite large, to find the one document you need.
Additionally, if you scan your administrative documents in addition to your client documents and files, your administrative team becomes more efficient. Instead of looking for an employee's file, it is at your fingertips with a few keystrokes.
When the retention period is over for a file, we can pick up the files and run them through our secure shredders. If you keep documents in your office, we can provide locked shred boxes. If you use our document storage facility, we can pick up old files and shred them. You'll receive a certificate of completion once your old documents and files have been shredded.
Contact Gilmore
When you are ready to make your business more efficient and more compliant with data security regulations, contact Gilmore to discuss scanning and document storage. We will help you create a solution to reduce document storage in your offices, thus saving space and becoming more efficient while becoming more compliant with data security.