What's the Difference Between Document Scanning and Document Storage?
Tue, Feb 18, 2014
By: Jim Beran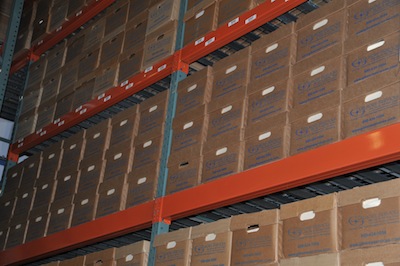 Managing records is one way a business owner or office manager keeps information secure, an office organized, and the company compliant with laws and regulations. Such an important part of running a business shouldn't be overlooked, and a records management company can make sure your essential information is secure and organized.

So, do your documents need to be digitally scanned or physically stored? The choice depends on your business needs.
To scan or to store documents?
Whether you have documents scanned digitally or have files stored in boxes, you're ensuring that sensitive and important information is safe, organized and accessible for future reference. To decide what's right for your business, consider the type of documents you manage, the volume of the documents you have and how frequently you handle them.
Storing Paper Files
With a records management company like Gilmore Services, you can easily manage and store boxes of documents in our secure facility. Your information is categorized and ready for you whenever you need it. Also, you don't have to worry about unathorized accessed to your information. The only people who will have access to your files at our facility are our highly screened team members and proessional team members and anyone in your organization who has pre-approved authority to access files through us . Storing your documents in an offsite facility allows you to be hands on when you need to access information and gets files out of your way when you don't need them. Document storage is ideal for businesses who need original files to be systematically organized and accessed only when needed for a certain period of time.
Document Imaging
Scanning and document imaging companies also store your sensitive information, but digitally. With this option, boxes of documents are scanned and consolidated into one or more discs. Our document scanning and imaging department uses an industrial scanner to quickly scan boxes of information. This helps unclutter your office space and store information that can be accessed in a click. For businesses with a regular scanning routine, document imaging is the best way to do the job quickly and free up time employees are paid to scan information in-house.
When it comes to records management, who said you have to pick one option? You can absolutely choose both. While you store records, you can have them scanned as a back-up copy for extra security and in-office access.
Are you ready to store or scan your documents? Give us a call to find out more about your options and learn how your business is better off with a records management company.