How To Turn Your Dated Records Management Plan Into a Well-Oiled Machine
Wed, Sep 16, 2015
By: Jim Beran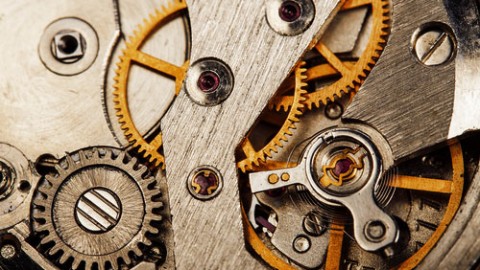 All components of a machine must be in working condition in order to deliver maximum results. For example, a vehicle cannot run efficiently if it is not properly taken care of. The car requires gas, routine maintenance, and a regular oil change. The process of maintaining business records is similar to keeping a machine running smoothly.
Just like the materials we use to create vehicles today have become more economical and efficient, so have records management processes, and the old-fashion days of searching for boxes for a single hard copy document are over.
Business records must circulate through their lifecycle until the purpose of the documents are fulfilled. Though some files may no longer be relevant in an office space, compliance requirements call for business documents to be retained for a certain number of years prior to being destroyed. To keep this process running efficiently, many business look to a trusted records management partner to manage their documents.
Here are a few recommendations to consider when turning your dated records management plan into a well-oiled machine.
Secure Transportation
When it comes to storing or destroying information, make sure all records are professionally and securely transported in an environmentally controlled, GPS monitored vehicle. Through out the transfer, your business records should be bar-coded and scanned for tacking purposes and to document the chain of custody from beginning to end.
Web-based Management
Eliminate the time-consuming and dated process of phone calls, faxes, and emails to relay records information. With a cloud-based business records management system, businesses have real-time, remote access to scanned records. In addition, businesses can schedule pickups or deliveries of hard copy records with a few simple clicks.
Personalized Media Rotation
What was once stagnant files collecting dust in a storage room is now streamlined with personalized media rotation, ensuring companies' records are expertly archived and routinely updated. A solid rotation schedule will also provide a detailed audit trail of activity for an added level of compliance.
File-level Indexing
When it comes to locating information, there is nothing worse than digging around in file cabinets or storage boxes, wasting valuable time. Look for a records management company that can provide immediate access to important information. The right file-indexing system will create an inventory for your records that will give you control to manage and access business records at your convenience.
To turn your records management plan into a well-oiled machine, each step should work toward accomplishing the lifecycle of a document. If you want to learn more information about how to optimize your business records management, contact us and learn these 3 records management policies your business needed yesterday.