How to Emotionally Prepare for a Pensacola Move - Expert Tips to Save Time and Manage Stress
Wed, Nov 08, 2017
By: Patrina Sykes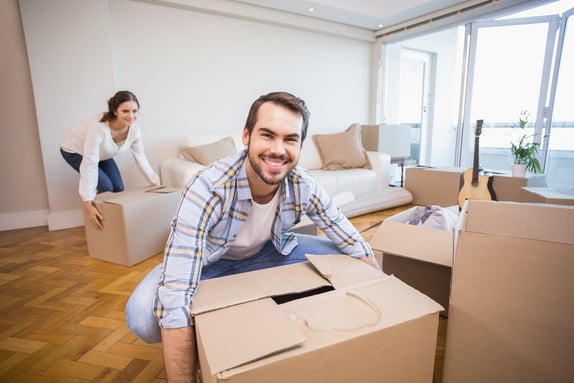 As most of us know from first-hand experience, moving can be one of the most stressful experiences in life. In fact, moving is high on the list of stressors next to divorce, death of a loved one and job loss. There are many reasons we move to a new home, like a new job, a nicer or bigger home to be closer to loved ones, or even out of necessity from a natural disaster. Whether you're moving across town or across country, the anticipation of planning, packing, and the disruption of your routine is enough to make anyone feel stressed.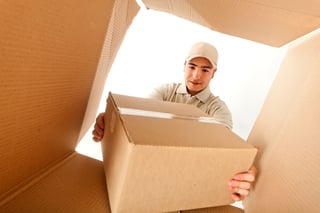 All of the prep work is done to protect our belongings and create a new "normal" as soon as possible. Although being prepared logistically is important, it's also essential to consider the emotional toll a move can take. If you're five or seventy-five and have lived in your residence for one or forty years, moving can be a highly emotional experience no matter the reason.
One expert in the moving industry is our very own Patrina Sykes, an Account Executive in the Gilmore Services Moving Division. Sykes has been in the moving business for over 20 years experience, and she has seen it all.
"Moving can be a very stressful experience. When you have to move from a place where you created so many memories it can get very emotional. You can help relieve the stress by allowing our professional moving company to come and pack your belongings which will allow you to focus on other areas of your move. Moving is never an easy task, but with the help of a skilled team, it will make it a lot easier for you," said Patrina.
Here are a few tips to help you emotionally prepare for your next move:
Share your experience
Moving is often easier said than done. Making the transition to a different home can feel like you're moving your whole life. And, essentially you are. For such a big change, it's helpful to surround yourself with friends and family who can offer support. Sharing your excitement and fears can allow you to get some emotions off your chest and embrace the move. If you're moving long distance, carve out the time you need to say goodbyes to neighbors, coworkers or family.
Patrina's tip: If you are moving with children, remember that they are leaving their friends and all of their possessions are being put into boxes. To ease potential sadness or anxiety, allow your children to be involved in the process. Let them pick some of their favorite items to bring with them during the move. If they are old enough to pack themselves, let them organize their things, color on the boxes, and allow them to help set up their new room. If the move is too stressful and you are short on time, schedule for children to stay at a family member's house until the move is over and things have settled down. Make the move and the new destination an adventure. Above all, make it fun!
Moving with pets? Prepare pets by bringing moving boxes into your house before you begin packing. Whether you are moving around the block or to a new state, it can be frightening for your animal to be out of their comfort zone. If you are flying with your pet or taking them along in a car, let them get used to the container or car they will be in a week or two in advance to ease their nerves. Also, make sure animals have an updated id tag, health certificate, rabies vaccine and other necessary credentials for the new area they are moving. Lastly, have essentials on hand like food, water, their favorite toy, and supplies for cleaning up after your pet.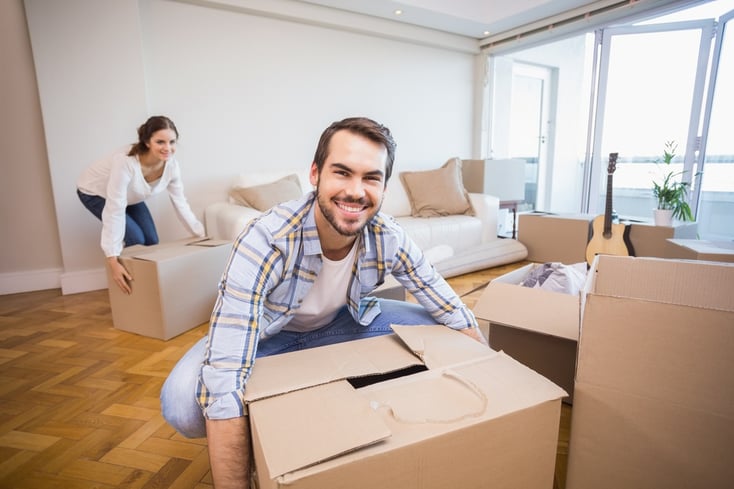 Look on the bright side
Sometimes the stress of moving can overshadow the positive aspects. Are you moving to a better area? Will you have more space? Will your move result in a new professional opportunity? Try to focus on a big benefit that can shift your mindset. Instead worrying, think about all of the good things that will come from your move.
Patrina's tip: Many people find it difficult to move from a home where they grew up or where they raised their children. I suggest thinking about the new family that will come and make happy memories in the home. Our moving crew at Gilmore Services does a great job at keeping things light and everyone laughing.
Take a break
Whether we like it or not, moving takes time. Rather than rushing to get things done, make time to plan out your move so you don't become depleted early on. As part of the planning process, allow yourself time for breaks and rest. Incorporating time to sleep or wind down will keep you from overdoing it during the move. Hiring a certified moving company can relieve a lot of pressure and let you focus on other things while they pack and move your belongings. Let them do all the heavy lifting!
Patrina's tip: We want customers to feel comfortable. All of our professional movers go through rigorous background checks. Also, there is no charge for our estimates, so we come out and evaluate your situation early on and give you a realistic estimate and timeframe that you can count on.
Start Fresh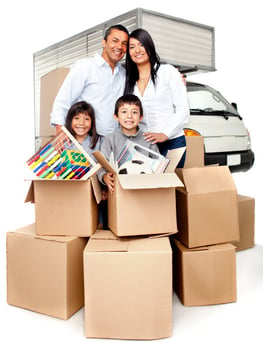 Though packing and going through all of your things can make you feel sentimental, approach this process as a way to create a clean slate. Moving is a great opportunity to let go of some items and reevaluate your belongings. Consider donating clothes, toys, books and household items you no longer use to charity, or have a yard sale to help downsize. Do you have extra non-perishable food that you don't want to take with you? Canned goods can weigh down boxes quickly, so lighten your load and donate your unwanted food! As part of the Move for Hunger program, our movers not only move your belongings, but also take your food donations to the local food bank for you. For more information, visit moveforhunger.org.
Patrina's tip: There is always meaning behind our belongings. I always tell people to take the piece that means the most to them. For the things that won't fit that you can live without, give it to family or pass it on to a grandchild. You can even take a picture of it! I suggest not tossing things just because you don't think anyone will want it.
Time saving tips
The little things make a big difference when it comes to a move. How you label your boxes and which rooms you pack first can help you stay organized and save time. Simple tricks like packing a clean pair of sheets that you can easily find for the first night in your new residence can make you feel more at home right away. What else can you do to save time? Mark your boxes according to what rooms they belong in, and make sure all items are in the correct room on moving day for easy unpacking.
Patrina's tip: Label a box "unpack first" that has paper plates, napkins, cutlery and other things you might need right away so you can eat or freshen up. Also, pay attention to how you label your boxes! Many people mistakenly put labels on the top of their boxes. Boxes are usually stacked in the moving process, so we can't see where they go if the labels are covered up. In that case, always put labels or write on the side of boxes.
With some time and planning, your next move, whether big or small, can be less stressful when you are emotionally prepared. At Gilmore Services, we welcome a challenge and enjoy putting our 60 plus years of moving experience to work for our customers. To learn more about the ways our Pensacola moving company truly does it all for you, contact us for more information or request a free moving evaluation.