How to Adhere to HIPAA Laws the Right Way
Wed, Jul 12, 2017
By: Jim Beran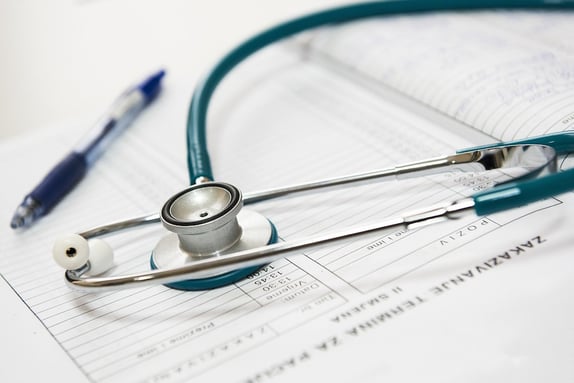 The adoption of computer and mobile technology has revolutionized the delivery of medical care over the last two decades. While new technology helps caregivers and medical administrators operate more efficiently than ever before, it also increases security and privacy risks.
The United States government enacted the Health Insurance Portability and Accountability Act of 1996 (HIPAA) to help set new standards for the evolving methods of care delivery and patient records management. HIPAA's standards require health insurance plans, healthcare providers, and other medical professionals to protect a patient's identifiable healthcare information, including electronic Protected Health Information (ePHI).
HIPAA standards apply to all medical offices and hospitals, regardless of size. While this legislation helps protect patients, it creates challenging compliance requirements for organizations. Failure to meet standards can result in significant criminal and civil penalties. Partnering with a professional records management company for document storage and destruction is one way medical professionals are working to maintain HIPAA compliance.
What is HIPAA?
In recognition of new privacy threats created by technological advancements, HIPAA set new national standards for electronic healthcare transactions, unique health identifiers, and security. HIPAA's final privacy and security rules were published in the early 2000s. Among other stipulations, these rules require healthcare professionals to protect:
Identifying or demographic information

Information about patients' medical conditions and care

Payment information
HIPAA rules also require medical professionals to protect against security threats and train staff to meet compliance standards. For offices that need help meeting HIPAA's stringent standards, professional records management companies can fill in the gaps.
Finding a HIPAA compliance partner
HIPAA's standards mean all medical organizations, from large hospitals to private practices, need to provide physical, digital, and technical safeguards. These safeguards might include:
Secure storage facilities

Authorized access

Password protection

Disaster recovery services
A reputable records management company can help your medical facility meet many of HIPAA's requirements. Records management provides secure offsite document storage and cloud document storage to maintain security of your patients' critical paper and digital medical records. When your files reach the end of their lifecycle and are no longer needed, a professional records management partner can provide document shredding services with scheduled destruction of paper documents directly at your office or at an offsite facility.
If your medical office is considering partnering with a professional records management company to help adhere to health care regulations, one key attribute to look for is certification from the National Association of Information Destruction (NAID). A NAID certification ensures compliance with data protection laws like HIPAA.
Gilmore Services provides comprehensive records management services including NAID-certified shredding services. Our program includes a proven Release of Information (ROI) process and Records Retention Scheduling that ensures the destruction of confidential information in compliance with HIPAA standards.
Contact us to learn more about meeting your compliance goals with a records management plan and creating more time to focus on patient care.