Compliance Catastrophe? Consider Automating Records Management
Wed, Apr 19, 2017
By: Steve Clopton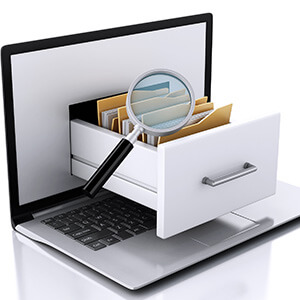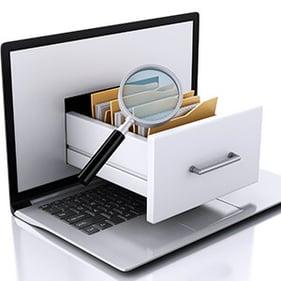 If you've decided to implement a more strategic records management plan this year, you've taken a big step toward increasing efficiency and security for your organization.
However, when many companies decide to enhance their records management, they may do so piecemeal, with different personnel managing different parts of the plan. This strategy often leads to inconsistencies and can negate many of the benefits a records management plan can provide.
To avoid falling into the same trap, consider "automating" your records management. You've undoubtedly experienced the many benefits of automation in other areas of the business, like payroll, so why not adopt the same strategy with records management?
Working with a partner to manage document storage and document destruction on a retention schedule acts in much the same way as other forms of process automation, ensuring organization, security and compliance, all without burdening key staff. Here are three reasons why you should consider automating your records management plan.
Reduce Clutter and Increase Efficiency
One of the first signs of inefficient records management is the sight of colleagues furiously searching through filing cabinets to no avail. If you're seeing it often, you don't have an organized way to store your files and you're likely wasting valuable time and money.
A records management partner can help by converting frequently accessed paper documents into digital files. Digital document conversion reduces the need for in-office storage space, which can open up an opportunity for more cost-effective and efficient business operations. It can also increase employee productivity and ultimately transfer cost savings on to your customers.
Enhance Security
From secure transportation to controlled storage, the right records management company will ensure the security of your most sensitive documents. At the storage facility, your partner will employ highly screened and certified staff to handle your records. In the event of flooding or theft that could otherwise jeopardize records in an office, a secure facility and skilled team will be responsible for the safekeeping of your documents.
Maintain Compliance
Perhaps most importantly, a certified records management partner will stay up-to-date on the latest regulations and ensure your business remains compliant with major legislation like HIPAA and Sarbanes-Oxley. Working with a document management expert can help your business effectively track the lifecycle of your documents and protect your company from litigation.
Then, when documents have reached the end of their useful lifecycle, your partner will confidentially destroy them and provide you with a certificate of destruction. If certain files must remain in paper format, your partner will store them offsite, helping you free up space in the office and maintain proper compliance.
Gilmore Services stays on top of regulatory mandates to help support your compliance strategy. Our records management program includes a proven Release of Information (ROI) process and Records Retention Scheduling to store and destroy confidential information in compliance with industry standards.
Contact us to learn more about automating your records management plan.