Your Local Movers: Moving in and around Northwest Florida
Wed, Aug 31, 2022
By: Jim Beran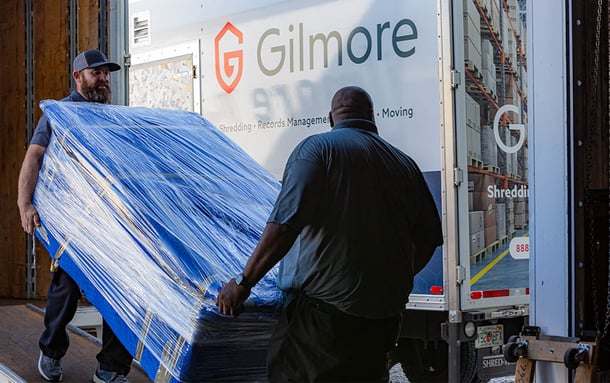 If you're considering moving in Northwest Florida you need to make sure you're working with the right company. Fortunately you can get a good idea of what you're looking for by knowing what a quality moving company should provide. You don't want to get stuck moving along Gulf Coast areas with a company that doesn't have your best interests in mind.
That could create serious problems for you in the future, cost you additional money, and just generally make your moving experience a bad one. But you don't need to worry about that when you choose a trusted company like Gilmore Moving. The peace of mind that comes with the right company goes a long way toward making your move an easier one.
Avoid the Biggest Moving Mistakes
There are some significant moving mistakes a lot of people make, and you can avoid them. When you know in advance what to look out for, it's much easier to make adjustments to your plans and goals for moving along Gulf Coast locations. Among the most common problems for anyone who isn't well-prepared for their move include:
Not having the right kind (or amount) of packing materials
Waiting until the last minute to pack things up
Not checking the references of their moving company
All too often, people end up paying a lot of hidden fees and not planning properly for the timing of their move, as well. Those are all important issues that can be avoided with some support from the right company. Working with trusted professionals for moving in Northwest Florida means not only peace of mind, but the safety and security that comes along with protecting your valuable possessions.
Work With a Shredding Service
Before you move, you probably want to reduce the amount of paperwork you're carrying with you from one place to another. Among the best ways to do that is through the use of document imaging for disaster preparation and recovery. Then you have everything you need in one place, and it's secure and protected from hurricanes and other concerns.
You can make sure everything is stored in a place where you can always access it, but you won't be paying your movers to cart boxes of paper from one place to the next. That can lower the cost of your move and also bring your stress levels down, since you'll have less to sort through in your new place.
Contact Gilmore for Moving in Northwest Florida Today
When you're planning on moving along Gulf Coast locations, from one town to another, you want to work with Gilmore. Not only can you get quality, trusted moving services in Northwest Florida, but you can also expect the security of a shredding service to clean out old documents before your move. There's no reason to carry all that paper with you.
Along with moving and shredding, you can get rid of your old computers and hard drives through data destruction that ensures your old electronics and the information on them are safely destroyed. That adds to your peace of mind, but also to your convenience when you're planning a move and just want to get everything done at the same time. Make your next move easier and more relaxing by working with Gilmore today.