How you can prepare for Disaster with Document Imaging
Fri, Jul 29, 2022
By: Steve Clopton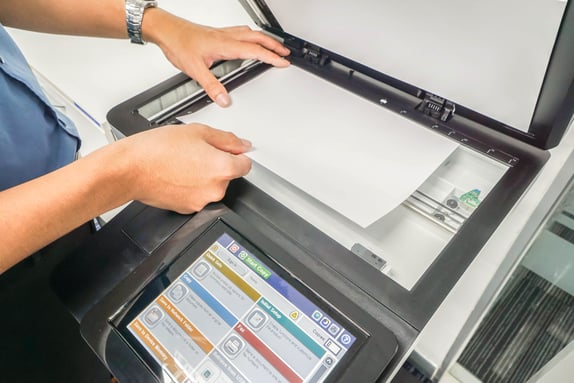 Preparing for natural disasters is one of the most important things you can do, especially if you live in an area where these weather-based issues are more common. As part of your preparedness goals, you'll want to consider document imaging. That involves scanning paper documents and uploading them to a secure, electronic storage location as part of your disaster recovery plans.
When you prepare ahead of time you reduce the risk of losing important documents and information. Businesses that lose a lot of their records can have trouble catching up with client and vendor payments, orders that haven't yet shipped, and other details. Naturally, that can really create a problem. Fortunately, there are some good ways to reduce the risk of those kinds of issues. Here's what to consider.
The Importance of Disaster Recovery
When your organization is affected by a natural disaster, you need to be able to recover from that incident without losing all your important documents. Especially if you live along the Gulf Coast during hurricane season, not having good document imaging and other disaster planning could really be putting your business at risk.
Quality disaster recovery options include imaging of your documents, shredding papers and old hard drives, and storing electronic records securely. A lot of businesses don't do all of that, or they don't have an efficient plan for doing those things. But you need to create one, so you aren't putting your company's future at risk.
Image Your Documents Before Hurricane Season
Hurricane season lasts six months out of the year. If you're on the Gulf Coast, you probably work to secure your home and business before the season arrives. Then you can make any needed preparations quickly and efficiently if there's actually a storm on the way. The right disaster recovery knowledge helps you make wise choices.
By making those choices you can feel confident and well-informed about the options your business has. Not only will that benefit your company in the short term, but it can also create a lot of value for the future, too. A plan for document imaging and storage should be created before hurricane season, but if your company hasn't done that there's still time to get a plan in place and protect the valuable information your business needs. The sooner the better is a good motto for business security.
Contact Gilmore for Options Today
Reach out to us at Gilmore today, to get the shredding, document imaging, and disaster recovery options you need for your business. There are no sneaky hidden fees, and you'll know what you're getting from the beginning. That way you can choose the services that are right for your needs, and have peace of mind before hurricane season causes a problem for your business.
That security and peace of mind are very important, and can help you refocus on your company's goals for the future. Whether you're new to the Gulf Coast area or your business has been here for many years, the right business contacts and support personnel make a difference in how much you can get done. Recovery after a significant storm is easier when you've stored everything electronically, and you don't have to worry about any data that might have been lost to the weather.