Law Firms: Avoid Identity Theft With Document Storage
Wed, Jan 28, 2015
By: Jim Beran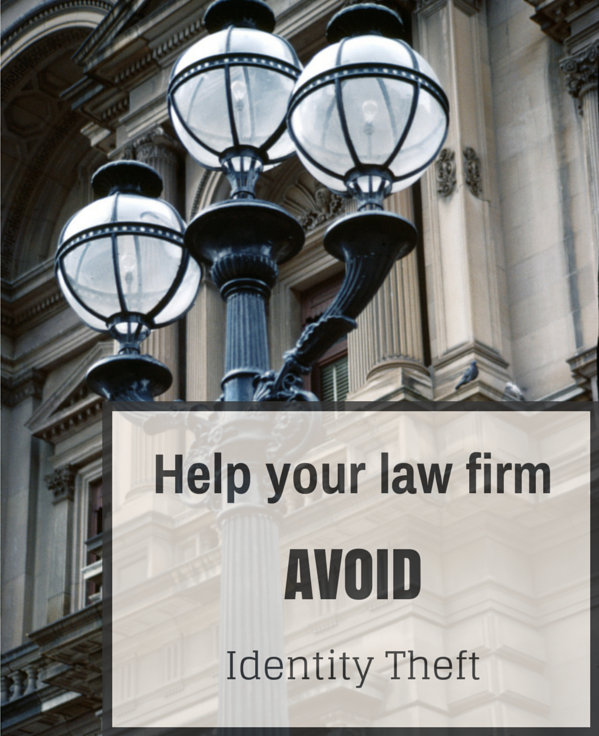 Just the thought of identity theft is enough to send shivers up the spine of the average person, but it's even scarier if you're a business owner entrusted with your clients' private information. As a business designed to legally protect clients, a law firm should be especially concerned about protecting the identity of its clients.
While many practical methods can be used to keep personal information from being accidentally leaked, lost or stolen, there's one significant hole in many law firms' security protocol: all hard copy records are stored right in the office.
With dozens of people entering and exiting a firm every day, and the unfortunate possibility of a break in, are you sure your client records are truly safe from the possibility of malicious identity theft?
A professional offsite document storage solution can add that powerful extra layer of protection and security your law firm needs to truly feel at ease with your records management process.
The benefits of off-site document storage
Off-site document storage, combined with other important records management practices, can offer high level security to your law firm:
Frees up valuable office space
Removes clutter from desks and other areas visible to clients
Eliminates difficult and time-consuming hunting through paper files
Prevents loss of important electronic and paper files
Provides exceptional protection against the elements and emergencies
Tracks every document through barcode scanning and instant retrieval
Security specifically designed around keeping paper and electronic documents safe and secure
Minimizes legal exposure caused by unprofessional on-site storage of sensitive information
That last benefit is likely the most important one for a law firm to consider.
By using a NAID certified records management provider like Gilmore Services, you can trust that your records are safe from human and natural infiltration. Our state-of-the-art facility includes:
24/7 video surveillance
Environmentally controlled storage with instant generator backup in case of power failures
Protection from flood, fire, and natural disaster
Staff that is continually trained in the latest procedures, certified to handle sensitive documents appropriately, and completely background checked prior to hiring
If you are not positive whether your law firm's current records storage arrangement protects you and your clients from identity theft or any other malicious attempts, contact us today to learn how to get started.