Gilmore Services Takes on Earth Day, Island Style
Tue, Apr 22, 2014
By: Jim Beran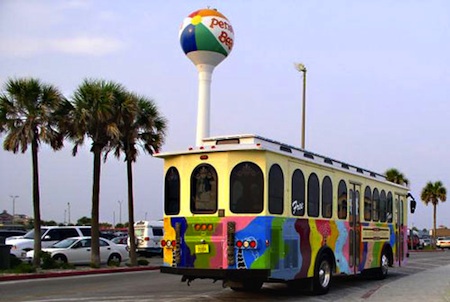 For the past 44 years, April 22 has represented an important day for our environment. Earth Day, beginning in 1970, has since become an annual date centered on all aspects of protecting, improving or preserving the Earth. From small efforts like planting a garden or recycling paper to big movements like large-scale education and awareness, Earth Day gives everyone an opportunity to consider ways to do their part. Along with always recycling the paper we shred, Gilmore Services is going a step further again this year and taking on Earth Day, Island Style.
A coastal cause
Earth Day Island Style hosted by the Pensacola Beach Advocates was started three years ago following the discovery of first two sea turtle nests behind the Holiday Inn Express on Pensacola Beach that year. According to PBA Presidents, Jim Cox, "The manager of the Hilton Inn Express, Beverly McCay, decided to throw a sea turtle baby shower for them. She organized a great family friendly event with educational exhibits and games for kids that were well attended. That year Pensacola Beach Advocates also threw an event called Recyclemania, where we had Gilmore Services provide free shredding, a community yard sale and ECUA recycling exhibits."
The next spring, the PBA decided to marry the two events, creating Earth Day Island Style and they have grown each year. "We think Gilmore Services is a great partner for this event. People are encouraged to recycle things out of their garage, their home and their home office. At the same time we are providing identity theft protection."
Want to join in on the fun?
This year, Earth Day Island Style will be held on Saturday, May 3. You can find us shredding your documents at the Casino Beach parking lot from 8am until noon. We'll be offering free document shredding for 50 pounds of documents per household.
We hope to see you there! Learn more about how shredding outdated documents removes liability and give us a call today to see how our document shredding company can help you.