Document Storing vs. Shredding - Manage the Lifespan of Your Documents
Tue, Dec 24, 2013
By: Jim Beran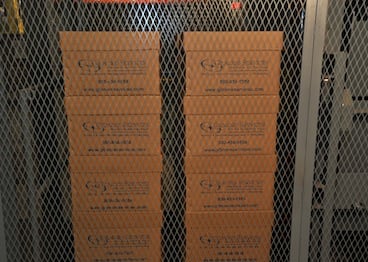 During our lives, we accumulate important records, and it's often necessary to keep these documents. We aren't always sure when we'll need them or where we should store them, but we know that it's important to have vital information for the future.
Instead of finding yourself with years of paperwork scattered in boxes, it's helpful to know when to shred what you no longer need and save what you do. Consolidating your documents can save you money on storage and keep information better organized. Did you know? Most files are considered inactive over three years, and need to be stored.
What do I keep?
There are some documents that you will want to keep indefinitely. Professional storage can keep these records secure and organized, all for an affordable rate. Some items to store include:
Warranty documents and receipts, store as long as you own items
Home purchase or sell documents, store for at least six years after you sell
Pension plan documents
Marriage licenses
Business licenses
Insurance policies
Wills
Tax records and receipts, store for seven years
Medical records and bills, store at least a year after payment
Retirement plan statements
What do I shred?
On the other hand, remember that you aren't expected to hold onto every document you receive. Professional shredding is not just for big businesses. Turning to professional shredding for your important personal records can reduce clutter and keep relevant information organized. Some items to shred:
Credit card offers
Old, unused photo ID cards
Pay stubs after one year
Convenience checks
Canceled checks
Canceled credit cards
Hint: Plan to shred any unnecessary documents that have personal information like your name, address, phone number, social security number, or bank account information. This may be ATM receipts, credit card receipts, paid bills and expired credit cards.
Is it time for you to revive your records? Consider what documents can be shredded, and what needs to be stored. At Gilmore Services, we're happy to get the job done for you and help you with convenient and affordable records management. Contact us to find out how you can get more organized and securely manage your important personal information.