Q&A with a Pensacola Property Management Expert on House Hunting
Wed, May 10, 2017
By: Jacob Gilmore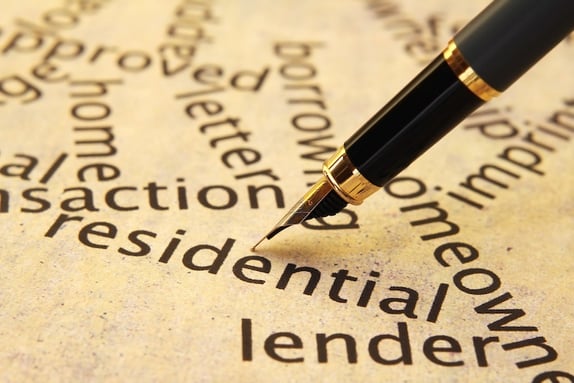 If you spent the winter debating whether or not it's time to move, spring is the season to get serious. Before you know it, you'll be dedicating your weekends to driving around the area's most desirable neighborhoods in search of your next home.
As you get the search started in earnest, it pays to have a little inside knowledge of your side. That's why we called Mark Downey, owner of Mark Downey & Associates, a leading real estate brokerage and property management firm. Mark has been recognized multiple times by his community as the number one realtor/broker on the Gulf Coast and runs one of the region's most successful property management companies, currently managing approximately 500 properties.
We asked Mark to share his expertise on what to look for in a real estate agent and how to prepare for the home-buying and moving process. Here's what he had to say:
What are the most common things people look for when searching for a new home?
Every buyer has their own needs and wants. Needs typically include bedrooms and baths, and proximity to work and schools. Wants include things like style of home and floor-plan design, as well as amenities like granite counters, guest bathrooms, and proximity to water or pasture land.
The first thing a buyer should consider is location. It's always the most important factor to consider. Buyers can improve the home they purchase, but they cannot change the location.
What are a few things prospective buyers should not overlook when searching for a home?
Every buyer should consider where they plan to "be" in three to five years. If they're growing their family, they should consider schools or daycare, if needed. Pertaining to the home itself, they should consider how many baths they will need, and if they'll need room to grow in the future.
Also, a buyer should consider the overall condition of the home. Does it appear to have been cared for meticulously? If so, chances are the owners performed all the necessary annual inspections. If a home is in poor condition, it's possible that the owners neglected normal preventative maintenance, and that could be problematic for a buyer once they take possession of the home.
A buyer should always be sure to hire a licensed home inspector, termite inspector, and surveyor. Many buyers feel that because the home looks nice, it doesn't require inspections. That could spell disaster.
What should buyers look for in a real estate agent?
The most important factor is to hire an experienced real estate agent and not just a relative or best friend of the buyer, which is quite common. Would you hire an attorney with limited experience just because they are related to you? Would you prefer a surgeon who has performed hundreds of procedures or one who has performed ten? The same theory should be applied when purchasing a home.
A buyer should also make sure they have a knowledgeable agent who understands both contractual requirements and the closing and title process. An unseasoned agent may not understand the requirements of the contract and this could cost the buyer thousands before, during, or after closing.
How can someone searching for a new home make the process more efficient?
Buyers should research their ideal location, desired home features, and preferred amenities prior to actually driving around. This is particularly important if there are a lot of homes available on the market. The buyer shouldn't look at more than five or 10 homes initially, as it can create confusion. Make a list of what you want most and allow a quality agent to find five to 10 solid candidates. If you still don't find what you desire, eliminate some of the "wants" and search again.
In preparation for moving day, what should people to keep in mind?
It's important to create a checklist of all the necessary events that must occur; many of which are predicated upon others occurring first. The problem is, most people are already overwhelmed with their "normal" daily routine, so adding 10 to 15 urgent, time-sensitive requirements can be quite daunting.
Again, an experienced agent can help stay on task and assist with some of the basics that are necessary in making the move day a success. Here's a basic checklist:
Ensure your escrow close date is firm and there are no issues with the seller moving out of the home. If so, it could delay your closing and throw everything off schedule.
Ensure that you have scheduled and confirmed your moving company.
Confirm utilities are slated to be turned on the day of your escrow closing.
Confirm your hazard or flood insurance is "bound" and active.
Confirm all repairs have been completed, and ensure that the inspector has reviewed the repairs.
Request a walk-through of the home the day before or the day of escrow closing to ensure that nothing has changed since you have seen the home and that everything is in proper condition.
If you have a complex contract, have an attorney review all documents and contracts to ensure all terms have been met.
Make sure the mortgage documents are accurate. Verify that your mortgage rate and duration are accurate, as well as special terms such as any pre-paid penalty.
Ensure the "closing statement" is accurate.
Make sure the seller has signed the necessary documentation to convey the deed to you and ensure they have left keys so you can move in the same day of escrow close.
Make sure you bring certified funds to closing. This will ensure that there are no delays, which can wreak havoc on moving plans.
Why do you recommend working with a professional moving company when moving into a new home?
It's important for new buyers to consider the time it takes to pack all of their belongings. Often, having this task taken off of the to-do list can free up time to address any of the more pressing details of the home purchase and move. When searching for a moving company, it's important to find a reputable partner, and buyers should consider whether they want to risk damage to their belongings if they work with an inexperienced company or try to manage the process themselves. Effectively protecting your valuables and furniture, and driving a moving truck are part of the professional moving process but can present real challenges for do-it-yourselfers.
Gilmore Services has 60 years of professional moving experience. It's our goal to eliminate some of the stress from the moving process. When researching Pensacola moving companies, you can feel confident knowing that our highly experienced and screened moving team will handle your cherished items with care while saving you time, money and the hassle of purchasing moving supplies, renting equipment and taking extra time off work to move all those boxes.
Contact us to learn more about our Pensacola moving services.