Ask the Experts: Q&A with a Leading Pensacola Realtor on Preparing for a Move
Wed, Apr 12, 2017
By: Patrina Sykes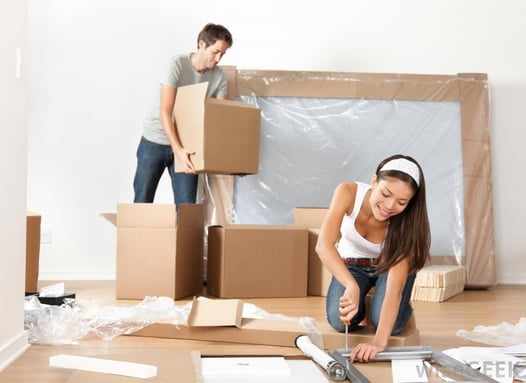 Moving season is upon us. Whether you're planning your first move or your fifth, you probably have plenty of questions about how to approach the process.
You can save yourself a lot of headache with a little inside knowledge. That's why we called Kathy Justice, broker associate at Main Street Properties in Perdido Key, Florida. Kathy is the leading real estate expert in Perdido Key, where her market knowledge, enthusiasm and exceptional customer service skills saw her named the top volume sales agent from 2007 to 2014 and the top condo volume sales agent in all of Pensacola in 2014.
We asked Kathy for some tips on how to approach the moving process and why having reliable partners is key to success. Here's what Kathy had to say.
What are the top things new homeowners should be aware of when planning to move into a new home?
The number-one priority is logistics. Coordinating a move is tricky, and once the closing date is set everything needs to focus around that date, so you need to plan ahead. Before the move, new homeowners need to make sure they turn the utilities on, secure homeowners insurance, and have their new home cleaned, if necessary.
It's crucial to have reliable partners because everything is time sensitive. A professional moving company plays a huge part in that. It's a domino effect—every piece of a successful move is tied to the rest.
What are the top things sellers should be aware of when planning to sell their home and move?
When moving out, sellers should leave the home in the best possible condition for the new buyers. That could mean moving ahead of time to allow for cleaning or any small repairs. If sellers move on closing day and damage occurs, there's very little time to make necessary repairs.
Sellers should also carefully consider their moving partners. When you work with professional movers, it's less likely you'll run into issues like chipped paint, door frame dents, and other miscellaneous damage that can happen during the moving process.
Do you have any go-to packing advice for clients?
Let the movers handle it! Professional movers can pack more efficiently. Many people think they should pack valuable items on their own, but it's difficult to do. Trust the professionals. They have the right equipment, packing materials, and training to pack and move your items properly.
What are some of the biggest roadblocks new homeowners can face when moving?
Again, logistics. There's a lot of background work that goes into the moving process, so on the day of the move, it's important to remember the basics.
Make sure you have the keys to your new home, all utilities are in place, and funds are in place for closing. From your realtor to the moving company, it's important to work with a professional team of people. Make sure every part of the move is covered by someone you trust will follow through.
At Gilmore Services, with 60 years' professional moving experience, we strive to eliminate some of the stress from the moving process. When researching Pensacola moving companies, you can feel confident knowing that our highly screened moving team will handle your cherished items with care while saving you time, money and the hassle of purchasing moving supplies, renting equipment and taking extra time off work to move all those boxes.
Contact us to learn more about our Pensacola moving services. Or, download our guide: How to Emotionally Prepare for a Move.