Why You Need to Work Document Storage Into Your Q3 Business Plan
Wed, Jun 14, 2017
By: Steve Clopton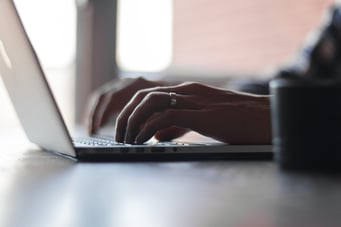 Believe it or not, the third quarter is around the corner. As a business owner or manager, now's the time to finalize your business plan for the quarter so you can work toward meeting your financial goals in the second half of the year. That could mean ramping up your marketing efforts, making any necessary cuts, or increasing process efficiency.
In some cases, a single decision can help you increase efficiency, ensure regulatory compliance, and save money. One of those cases is professional document storage. If you've been storing your records and documents in house or at an off-site self-storage unit, adding professional document storage to your Q3 business plan could yield tremendous dividends at the end of the year and beyond. Here's why.
Added value and peace of mind
Storing documents in the office or in a self-storage unit seems like a money-saving step, but when you consider the added benefits of professional document storage, you'll soon realize that leaving the job to trained professionals offers more value for the money and priceless peace of mind. Let's look at just a few of the professional document storage services you won't find at your local storage facility:
Retention scheduling. Federal, state and industry regulations like HIPPA, FATCA, and Sarbanes Oxley require proper records management. Professional document storage companies provide retention scheduling services to keep you compliant with the latest mandates.
24/7 security. Using self-storage leaves a lot to chance in the event of severe weather or a power outage, but with video surveillance you can ensure the safekeeping of all critical records. Specialized records storage facilities offer environmental controls and immediate generator back up to protect against temperature spikes, humidity, water damage and other environmental concerns.
Transportation. Self-storage requires the use of company resources to transport records to and from a storage unit, taking up both time and money. On the other hand, professional storage provides secure, GPS tracked transportation services so you can allocate your resources more effectively.
Increased organization
Do you find yourself moving heavy boxes around a cluttered office when it comes time to find key pieces of documentation? If so, you're wasting valuable time and staff resources. Professional document storage increases efficiency with a number of advantages not found in self-storage, including:
Access. Barcode scanning ensures that when you need your documents, they are quickly located and delivered.
More space. Professional off-site storage allows you to replace antiquated filing cabinets with workstations or meeting rooms to create a more efficient office space.
Digital conversion. Many businesses lack the infrastructure and manpower to effectively handle the transfer of paper documents to digital files. Professional records storage providers can offer document imaging and cloud document storage services, meaning you'll never have to do deal with the cumbersome scanning process.
With a professional document storage partner like Gilmore Services, your business can enjoy enhanced service at higher value when compared to self-storage options. In fact, you can realize these benefits for less than the cost of a cup of coffee per day to store up to 100 boxes of records. Learn more about the right storage solutions for your business in our free comparison checklist.