Which Document Storage Option Provides the Most Security?
Wed, Aug 10, 2016
By: Jim Beran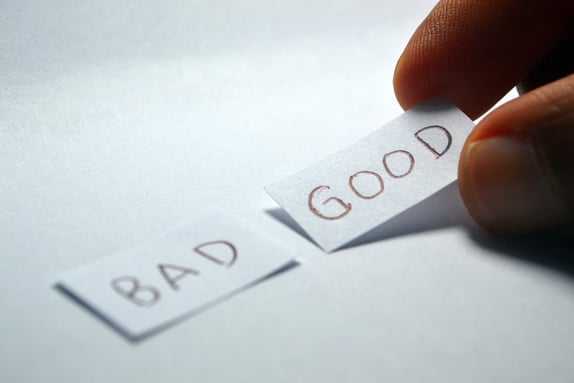 Business owners, office managers, and administrative professionals know that as a business grows, so do the business records. As a company brings on more business, secures more clients, and serves a greater community, the essential paperwork can literally begin to pile up—from medical records to financial documents and anything in between.
When it comes to sensitive documents in particular, secure storage becomes essential—especially with things like private patient information and financial information. This type of storage requires continuous maintenance and monitoring, including how and where documents are stored, how they are accessed, and how they are destroyed.
That said, document storage options have come a long way over the years. Whereas companies used to have only a few options beyond industrial-strength filing cabinets, they now have advanced security options and even digital capabilities with companies who specialize in records management.
Of course, your path will depend on the number of documents you need to store and the level of protection you need. Here are three document storage options, ranked from lowest to highest level of security:
Self-storage at the office
This method may sound familiar. After all, storing documents in-house provides easy access to patient records and financial information whenever you need it. However, the office likely doesn't have a high-security storage system. This could mean that files are stored in cardboard boxes in a corner, unlocked in a filing cabinet, or otherwise susceptible to compromise. Consider that, if your office ever experienced a break-in or a fire, these documents would be in jeopardy.
Storage at general storage unit
The next step in document storage may be to take them to an off-site, self-storage facility. Here, your paper documents would be away from the day-to-day comings and goings of an office environment and secured with a locking storage door. While this may represent an improvement, there are still dangers inherent in a generic storage unit solution.
For instance, these facilities are often used for storing furniture, vehicles, or household items for months or even years. Units are often located very near to one another, meaning that there could be corrosive or explosive materials right next door to your sensitive documents. Plus, general storage units are infamous for potential fire damage, water and mold damage, and even rodents and insects which can all wreak havoc on your documents' integrity. Even theft is an issue, especially when security systems fall short and access is poorly monitored.
Storage at professional records management company
When you need simple, secure document storage, then it pays to work with a company that specializes in keeping your documents safe. Professional records management services offer the more successful, consistently secure solutions across the board, and help you implement a new solution from start to finish—from secure, controlled transportation to storage in an environmentally stable storage facility with video surveillance, monitored access, and a trained team of professionals when you need assistance.
Naturally, the final option presents the most secure choice. Not only will it free up space in your office, but it will minimize your risks when it comes to theft, environmental calamities, and other potential damage. Furthermore, file retrieval and delivery make document access hassle-free any time of day, with additional options like secure document imaging and cloud document storage options available for the future.
As your business grows, plan ahead for long-term records management and security by partnering with a trusted professional. Learn more by contacting us today.