The Future of Document Destruction
Wed, May 06, 2015
By: Jim Beran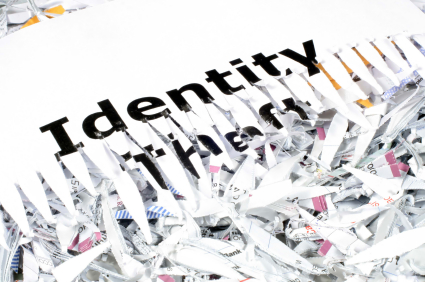 Some people have many reservations about the future. For others, the future represents potential for positive things to unfold. When we're looking at the future of document destruction, advancements in technology and standards for record keeping can make it something to be both excited and also cautious about. Are you prepared for the future of document destruction?
Crime evolves
One of the most important reasons a business needs to pay attention to professional certified document destruction is because criminals can and will use business documents to aid them in carrying out a host of different crimes like identify theft or cybercrimes.
Looking back just over the last few decades, we've seen crime evolve dramatically, becoming more and more sophisticated right in line with the evolution of technology. It seems every time technology is developed to make things more secure, criminals are already at work finding ways around it. As we look to the future, it only makes sense to believe this trend will continue. Criminals will continue to adapt their methods and tools to get the information and material they need to succeed.
Once a document is destroyed, it's destroyed
Unlike other more sophisticated methods of data encryption, high-tech safes or filing systems, once a sensitive document is shredded and recycled, there's absolutely no way to bring it back or make it available to a criminal. In that respect, certified document destruction services can offer peace of mind that no other document security method can.
Of course, to be completely effective, the entire lifecycle of a document has to be secure as well, so that no one can get their hands on sensitive information while it's at the office, in transit, or at the shredding facility awaiting destruction.
Certified document destruction needs to evolve too
To ensure your information is secure throughout its entire lifecycle, a reliable certified document destruction service provider will have the following safeguards in place:
Strategically placed, secure shredding bins in key locations throughout your business
Scheduled, on-site or off-site destruction of all paper documents
Trained specialist and equipment operators who have passed high-level security screenings
A secure fleet of mobile shredding vehicles equipped with state-of-the art GPS monitoring to track all movement
Compliance to all document disposal regulatory guidelines
Certificate of Destruction documenting the safe and complete elimination of your materials
Environmentally friendly recycling of all shredded documents at no additional charge
These safeguards have evolved over time to meet the increasingly sophisticated level of criminal activity and technology. With the entire protocol in place, your sensitive data stays out of the hands of criminals.
Your digital footprint
To make sure you don't accidentally lose vital digital data, it's intentionally difficult to truly delete anything from your computer's hard drive. Even if you intend to delete information, and it looks like it's gone, a smart criminal can find information saved on your computer. This final hole in your data security can be effectively filled with certified hard drive destruction to guarantee the data on your hard drives is truly and completely gone.
If you're not 100% confident in your current records management system for protecting sensitive data generated by your company, contact us at Gilmore Services. We're here to discuss your options for certified document destruction and answer your questions.