Why Recycling Hard Drives Could be a Huge Liability to Your Business
Wed, Aug 07, 2019
By: Steve Clopton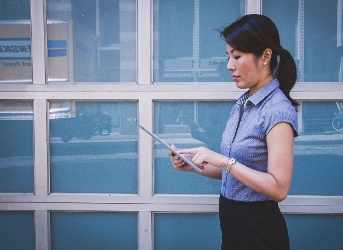 What should you do with business hard drives you're no longer using? That's an important question to ask – and answering it incorrectly can lead to significant risks down the line.
At Gilmore Services, our business clients often ask us about recycling hard drives. They usually approach the issue from the standpoint of environmental considerations. It's easy to assume that recycling is a better option than destroying hard drives – but is it?
As you might expect, the answer is more complicated than it seems at first glance. Recycling hard drives certainly has some advantages. However, there are some liabilities as well. Here's what you need to know.
How Are Hard Drives Recycled?
When most of us think of recycling, we think of a simple process that involves rinsing out bottles, cans, and other plastic containers and placing them in a bin. We don't give much thought to what happens next – and there aren't any significant safety or privacy concerns, either.
Recycling hard drives is a different story. There are several methods that may be used:
Reformatting the drive is a simple process and some people make the mistake of thinking it renders the data on the drive inaccessible. However, there are some significant risks.
Using a disk erasing utility is another option and safer than reformatting the drive. However, here again, there are some potential liabilities to be aware of.
Physically damaging the drive before recycling is an option but rarely effective in terms of destroying data.
Degaussing is a process that uses a powerful magnet to erase data on the hard drive, rendering it inaccessible. However, a magnet that's strong enough to erase data will also permanently damage the drive.
Ideally, you want a way to either reuse the hard drive or, if that's not possible, to offer up the metal parts for use in new products.
The Risks of Recycling Hard Drives
What are the risks of recycling your hard drives? Here are a few to consider:
Even overwriting data blocks several times may not be enough to render the data inaccessible to someone who's determined to get to it.
The same is true of physically damaging the drive. This article, which we also linked above, has a story about a company that drilled holes in a hard drive only to find that the data wasn't backed up. They sent it to a data recovery company and got almost all their data back – even after physically drilling holes in the hard drive.
Handing an improperly erased or reformatted drive to anybody – even an existing employee – can lead to problems if the device is used by an outsider or left unprotected.
The truth is that any type of reformatting or reuse of a hard drive has the potential to leave your data vulnerable.
What's the Solution?
If you choose to erase hard drives and reuse them internally, you should plan on reformatting the disks and overwriting each block of data up to five times. But, if you want to recycle your hard drives, the best method is the one that we use at Gilmore Services.
We'll pick up your hard drives in one of our secure vehicles. Our staff members all have security clearance and can be trusted with your sensitive data. When they get to our facility:
We record the serial number of each hard drive, document it, and erase the data from each disc using the same programs authorized by the US Department of Defense.
We physically destroy the drive by shredding it, rendering it inoperable.
We issue your office a NAID Certified Certificate of Destruction according to Department of Defense standards.
We ensure you're covered with Downstream Data Coverage, a professional liability insurance available exclusively for certified National Association for Information Destruction (NAID) members.
The resulting metal scrap can then be recycled and used without any risk of your data being recovered or misused.
Conclusion
Recycling hard drives is a risky proposition and one that must be handled properly to protect your data. Partnering with an experienced data destruction company is the best way to ensure that your data isn't vulnerable.
To learn how Gilmore Services can help you destroy and recycle hard drives, please click here now.