5 Security Questions You Should Ask Your Document Storage Provider
Thu, May 02, 2019
By: Steve Clopton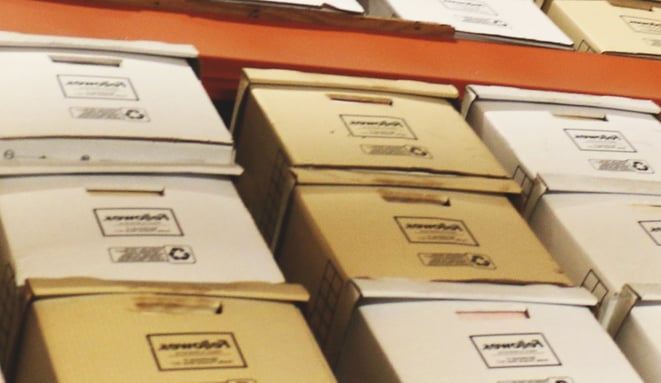 Document storage is not something you can afford to take lightly. Before you partner with a document storage provider to store and safeguard your most important business records, it's important to ask a few key questions to ensure that the provider you choose has the expertise to protect them.
At Gilmore Service, we take security very seriously. Here are 5 security questions you should ask your document storage provider before making any commitments.
#1: How Will My Documents Be Protected?
The first question to ask is about the measures your provider has put in place to keep your documents safe. Here are some of the top security measures we recommend:
Installed security systems with 24/7 video surveillance
Locks and security codes
Environmental control
Emergency retrieval protocols
You should be looking for an off-site document storage service that makes the protection of your valuable records a priority. Don't settle for a company that uses shoddy techniques or provides lax security.
#2: How Long Have You Been in Business?
The next question has to do with longevity. In most cases, you'll be better off partnering with a long-established service with years of experience in secure document storage than you would be partnering with a start-up.
At Gilmore Services, we have been in business since 1955. The reason we've endured is that we truly believe that it's our responsibility to put our clients' needs first. Make sure that the company you choose has the experience and knowledge to do its best for you – and for your clients.
#3: What are Your Certifications and Insurance Coverages?
Being in business for a long time is important, but it's just as important to get independent verification that the document storage service you choose holds itself to the highest possible standards when it comes to storing and protecting your documents.
One hallmark of quality is the NAID certification. While it has to do with document destruction more than document storage, a certification indicates that a document storage company cares about the quality of their services.
In addition to a NAID certification, you should also ask about Downstream Data Coverage, an optional but highly recommended professional liability insurance plan available only to NAID certified organizations. As the only company in our area to invest in Downstream Data Coverage, Gilmore Services is proud to offer our customers total confidence and assurance in our services.
#4: How Quickly Can I Get My Documents?
When you store documents off-site, it's common to worry whether you'll be able to get the records you need on short notice. In addition to providing top-notch security, your document storage provider should be able to deliver necessary documents to you quickly and on short notice.
It should be easy for the company you choose to explain their procedure to you. If they can't do so, then you'll need to keep looking for a better option.
#5: Do You Image Documents?
As more companies become paperless, it's become increasingly common for document storage companies to offer imaging services as well as storage services. There are many advantages to document imaging, including easy retrieval online.
If your partner offers imaging services, you'll also want to ask about how they secure online documents. Are they using cloud storage? Who can access documents? What firewalls and security measures are in place? They should have answers to these questions.
Conclusion
Document storage services make it easy for companies to maintain records in a secure environment. Asking the 5 key questions we've outlined here will ensure that the company you partner with can protect your valuable documents.
To learn how Gilmore Services can help you store your documents securely, please click here now.