Moving? Moving Services Tips for the Gulf Coast
Thu, May 18, 2023
By: Patrina Sykes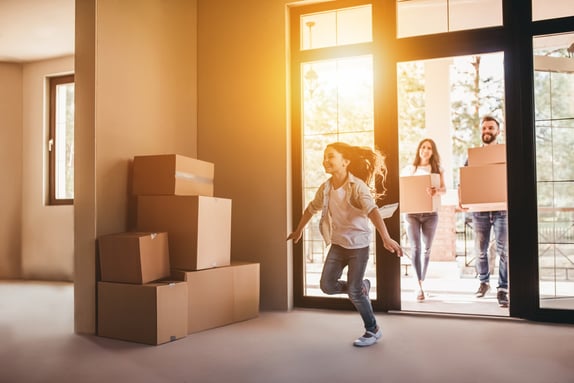 Moving? Moving Services Tips for the Gulf Coast
Whether you are moving your office or your home, you need to take certain steps to protect your data. This is the perfect time to declutter your office or home office, too, since you should shred any document with an expired retention time. Gilmore provides help with moving your office or home office by offering shredding and moving services. Once you go through the documents and set aside those you no longer need to keep, consider using Gilmore to move the rest of the documents to your new office. Another alternative is to scan documents that you still need to retain but no longer need to keep in the office.
Protect Your Data
You can protect your data in many ways, including:
Keep physical documents locked up in a fire-proof and weather-proof location, preferably one that is climate controlled.

Scan documents you no longer need to keep in the office. They will be secure and easily accessible, but not in your way and not subject to the risk of someone breaking into your locked file room.
As always, don't hand out personal or client information to anyone who doesn't need it, including employees. At the same time, beware of phishing and other email hacks to obtain private data. Finally, always use strong password protection and authentication practices.
When moving to or from the Gulf Coast, keeping your data protected can make the move much easier since you know it's locked up or in the capable hands of a moving services company like Gilmore.
Decluttering Files
As you sort through your files, you might not know which documents to keep and which to put in the shred box. As you go through the files and documents, place a retention date on them. If they are past the time you should keep them, put them in the shred box. You should keep most receipts for a year, tax documents for one to ten years, and probate documents for life. Keep medical records for up to seven years and other financial documents for one to five years, depending on the type of document.
Once you have a retention date on everything you need to keep, you can refile the documents in alphabetical order. Everything will be current, and you'll be able to locate files and documents easily.
Decide How to Handle Your Documents in the Future
At this point, decide whether you want to scan all documents and store some with Gilmore. We can store the scanned documents for you, which makes your Gulf Coast move easier – you won't have to haul heavy boxes of documents or worry about movers handling them.
Alternatively, you can store the documents with us if you don't want to scan them. Most homeowners prefer storing, while businesses like the easy access to documents and have them scanned.
Contact a NAID-Certified Data Destruction Specialist
At the same time Gilmore moves the documents you need to keep, we can shred those that are past their retention dates. We are a NAiD-Certified shredding and data destruction company, which means that we must adhere to rigorous standards regarding data protection.
We can provide you with locked shred boxes to keep future documents so those that have reached their retention date no longer take space in your filing cabinets. We also adhere to all the regulatory standards, including HIPAA, Sarbanes-Oxley, and FACTA.
It will make your life easier and, should you have to move again, will make moving a lot easier and less stressful. Contact Gilmore for more information on shredding and moving services.