How to Pack Fragile Items and Keep Them Safe During a Move
Tue, Aug 27, 2019
By: Patrina Sykes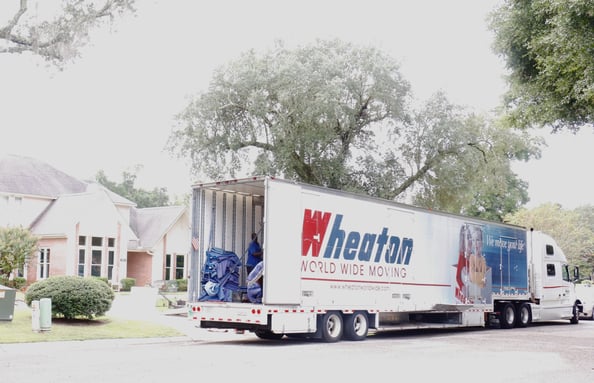 Packing your belongings is one of the most time-consuming parts of moving. Whether you've just bought a new home or you're opening a new office, it's easy to feel overwhelmed and frustrated by the process.
At Gilmore Services, we specialize in helping people move. And one of the most common questions we get from people who are moving is about how to pack fragile items. If you do it improperly, you may arrive at your new home or office with broken belongings and damaged property – and nobody wants that!
With that in mind, here's our best advice about how to pack fragile items to ensure they arrive undamaged and in one piece.
Start with Proper Packing Materials
When moving, people sometimes make the mistake of using subpar packing materials. That's the first way that moving your fragile items can go wrong.
To safely transport your breakables, you'll need:
Sturdy boxes in a variety of sizes
Pliable cardboard
Bubble wrap
Packing paper
Packing tape
Masking tape
Markers to label your boxes
For very fragile items such as crystal and wine glasses, you may want to buy or seek out liquor boxes, which have individual cushioned compartments ideal for packing glasses and stemware.
Wrap Breakable Items
You probably already know that you'll need to wrap anything breakable before you pack it. Here are some pointers to help you out.
Place glasses on pliable cardboard and cut the cardboard to size. Make sure to leave enough room to roll the glass in the cardboard and tape it securely.
Put each glass face down on a piece of bubble wrap. (The glass should always be against the smooth side of the bubble wrap.
Roll the glasses in the bubble wrap, then in the cardboard.
Wrap individual dishes in bubble wrap and tape securely before packing
For pictures with glass frames, place an X of masking tape over the glass before wrapping them in bubble wrap. You should also wrap the corners in cardboard.
Whenever possible, wrap electronics in their original packing materials and boxes. If those aren't available, use plenty of bubble wrap and an appropriate box.
Take extra care wrapping and protecting large and oddly shaped items. It's easy for them to be damaged if they're not properly wrapped.
Pack Breakable Items
Knowing how to pack fragile items is a must if you want your move to go smoothly. Here are some tips to help you properly pack, transport, and store your fragile items.
Pack plates on their sides. It might seem counterintuitive but stacking plates on top of each other puts pressure and weight on the bottom plates, increasing the chances that they'll break during the move.
Pack glasses together with the heavier glasses at the bottom and the light ones – like wine glasses and champagne flutes -- on top. Make sure to label the box "This way up" to prevent mistakes during the move.
Avoid overloading boxes and when in doubt, use extra packing materials – especially bubble wrap.
Pack small pictures the same way you would plates – on their sides. This will avoid putting too much weight on them during the move.
For one-of-a-kind items, place a blanket in the bottom of a box. After wrapping the item appropriately, place it in top of the blanket with packing materials on all sides. Then, put a light pillow on top of it and seal the box.
All boxes containing fragile items should be properly labeled. Professional movers will know what to do with fragile items. If you're doing a DIY move, make sure to place fragile boxes aside and load them on top of heavier boxes.
Conclusion
Moving can be stressful. The tips we've listed here will help you learn how to pack fragile items and keep them safe during your move.
Need assistance with your next move? Click here to learn how Gilmore Services can help!