Do You Have A Disaster Recovery Plan In Place For Your Business?
Thu, Oct 05, 2017
By: Jim Beran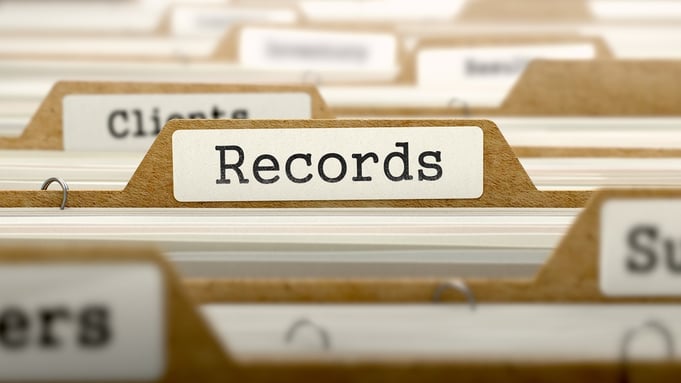 When it comes to the safety of business documents you should hope for the best but plan for the worst. This is especially true if you live in an area prone to natural disasters. A backup plan is a must to protect documents and avoid compromising sensitive information.
Many business owners choose to store documents in-house, and while their intentions are harmless enough, sometimes Mother Nature gets in the way of good intentions. Experts say the combined total damage of hurricanes in the 2017 season will exceed $150 billion, and local businesses account for a portion of this figure. Unfortunately, hurricanes and other natural disasters such as fires and flooding need to be on your radar when considering the safety of business documents.
This is not to say you should live your life in fear of disaster, but rather business owners savvy to the unpredictability of their area should be proactive about document safety through a third-party storage partnership.
The importance of offsite document storage
Offsite document storage isn't just a luxury for the rich and powerful. Many small and mid-market companies choose a document management partner to improve record safety, security and ensure retention compliance. Large and small companies alike handle disaster recovery through off-site storage.
Here's what to expect from off-site storage:
Controlled Secure Environment — A facility that offers steel, non-combustible racking/shelving at least six inches off the ground with air flow ventilations, fire detection systems in both the office and warehouse, and monthly pest and rodent service schedule.
24/7 security — Records remain under the careful watch of trained data protection professionals all day, everyday in a secure, fire-rated facility.
Lifecycle management — Look for a NAID "AAA" Certified partner to track document lifecycles and, when the time comes, confidentially disposes of them. The proven retention scheduling process and document disposal services will keep businesses in compliance with document storage regulations and take the guesswork out of determining when to keep or destroy records.
Disaster-proof documents with cloud computing
You need document backups. You need document backups. Does that seem redundant? If so, good! Creating document redundancies is the best way to prevent catastrophic document loss, and it's easier than ever thanks to today's cloud technology.
Storing documents online fills a security gap that many businesses overlook: document back ups. A lack of backups is a lapse in judgement that leads to permanent loss in the event of natural disasters. Online document storage is an affordable, easy way to fend off the threat of losing documents forever.
Are all your documents in paper format? No problem. Document conversion services turns stacks of paper into easy to navigate digital files at an affordable cost. Document scanning experts pick up and scan documents, and convert records into high-quality images in formats such as PDF and TIFF that are then easily uploaded to the cloud.
Gilmore Services is a trusted partner in document management, and an industry leader in terms of commitment and service — but we like our results to speak for themselves. In 2014, Pensacola, FL was hit with record rainfall and unusual flooding for the area. The document storage unit for the local analytic laboratory TestAmerica flooded and 300 boxes of documents were dripping wet with water.
Read our case study to learn how a partnership with Gilmore Services saved this company time and money through destruction services and improved document protection with offsite storage.