Disasters Happen. Are Your Sensitive Documents Secure?
Wed, Nov 12, 2014
By: Jim Beran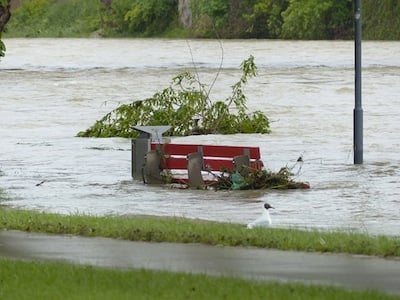 Businesses and homeowners know that disasters are a part of life, yet many of us still lack the proper planning to protect our sensitive documents. Like any tragic event, it's easier to adopt an out-of-sight, out-of-mind attitude than face the possibility of a disaster affecting your home or business.
From natural disasters like fires or hurricanes to a broken pipe to a burglary, disaster has many faces. Though many of us would rather keep on our rose-colored glasses, it's essential to determine if your sensitive documents are secure before a disaster strikes.


What does your disaster recovery plan look like?
As we ride out the last weeks of hurricane season, we're reminded just how vulnerable we are to a natural disaster. Unforeseen flooding or an accidental fire can quickly ruin your most valuable records and sensitive documents.
Because recovering from a disaster is often a hectic time, having a document disaster recovery plan in place first can keep you organized while you sort through the damage caused by severe weather or unforeseen event. Working with a records management company is the safest way to ensure your records are in good hands during a disaster. Look for a records management partner that offers several disaster recovery options like:
Secure, fire-rated, storage facility for off-site storage of vital information
Easy access to retrieve your documents if and when you need them, 24 hours a day, 365 days a year
Mobile freezing units to stop water damage from destroying documents
Portable water detection equipment to identify possible water contamination of unopened containers
Safe shipment of vital information to another site if fast recovery time is required
Clearance to securely handle sensitive or confidential materials
Because disasters aren't always easy to predict, now is the time to implement a strong document disaster recovery plan. Contact us today to find out the many ways we can keep your information safe in the event of a disaster and learn the immediate steps to take to reduce damage to documents after a disaster.