Why your Moving Services Should Be With Gilmore
Thu, May 25, 2023
By: Patrina Sykes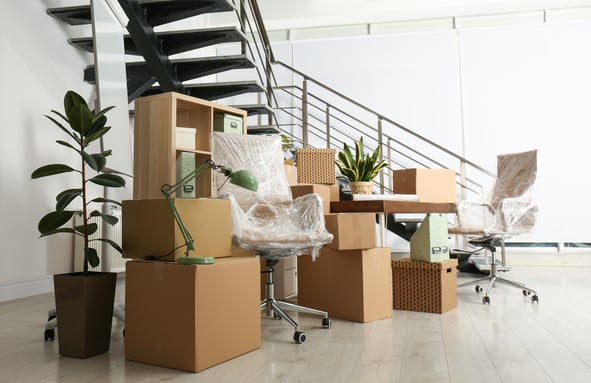 When it's time to move, you want a moving company that is trustworthy and insured. Gilmore provides residential and commercial moving services. We can help you move in the Pensacola and surrounding areas. One of the benefits of businesses that use us for moving includes data protection. We can store documents that you no longer need to keep in the office, or we can scan the documents and then store them if you feel you might need easier access to them.
Gilmore also provide shredding services. Thus, during your pre-move organization, if you find documents that are outside of their retention time, you can set them aside and make an appointment for us to shred them before we help you move.
Before We Arrive
While we do most of the work for you, you still have to take some steps to get ready for moving. For residential moves, pack up any important documents, jewelry and other valuable items that you should carry in your vehicle. You'll also want a few days' worth of clothing changes. If you have any special instructions, be sure to let us know when we arrive or before we arrive.
For commercial moves, if you decide to take advantage of our document services and have not moved or shredded documents yet, let the movers know which boxes are for the shredder and which boxes are going to the facility for scanning and / or storage.
If you have documents that need to be shredded but are not in a locked shred box, be sure to lock the room once we are done moving other files so no one else has easy access to the documents. Once you get moved into your new place, consider contacting the office to set up a shredding schedule and ordering locked shred boxes – they will make your life easier!
Moving an Office From Home to Work
While many people have already transitioned to working at the office, some have not. However, employers who want remote workers back in the office also have the task of ensuring work product is secure while moving.
You can combine Gilmore's moving services with document scanning, storage and shredding services by coordinating a shred truck to meet you at your home and the movers to take documents and files that need to be scanned and / or stored to our storage unit while they move the rest of the documents to your office.
Contact Gilmore
Allowing just anyone to move documents that are not locked is just asking for a data breach. While you hope you can trust any moving company to move those documents, the truth is that they're not bound by the organizations that certify us to keep your documents safe.
All of our employees are screened before they can handle your documents. Even the recycling companies we partner with have certifications for handling private documents, even though everything is shredded by the time it gets to them.
If you are ready to move from a home office to a business office or you need to move to a new office building, you can count on Gilmore to ensure your documents are safe while making the move. Contact Gilmore today to discuss our moving services and other document services.