Why Holding On To Documents Can Be Bad for Business
Wed, Jul 01, 2015
By: Jim Beran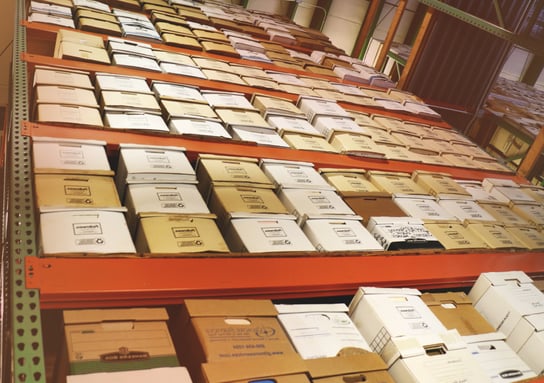 Every business manages documents, whether it's medical files or financial records. Of course, some industries deal with more information than others. Take the medical field, for example. Hospitals are usually high-traffic environments, generating a lot of documents. For a successful system, it is mandatory to keep a paper trail, or some form of electronic documentation.
In hospitals, crucial information is passed along regularly at a high frequency. Starting from the minute a patient walks in, their medical form could circulate to an office administrator, a nurse and a doctor all before it is filed away. After a certain period of time, documents in any industry become irrelevant or outdated, and many are required by law to be destroyed properly. Here are two main reasons holding on to business documents can be bad for business.
Saving lives and saving identities
Using hospitals as an example, the complexity of processing and streamlining patient forms and insurance information is a full-time job. Focusing time on patients and staying on schedule is challenging enough without adding the task of protecting sensitive medical files. Securing your sensitive documents with offsite document storage puts the onus on your records management company to keep information protected.
In an ER scenario
In an emergency situation, having quick access to the right information is essential. A properly installed system for business records management can save time and ensure you have the information you need, when you need it. As more of our day-to-day experiences evolve and become electronic, many businesses find document imaging services to be a simple and organized solution to quickly retrieve information.
Every company, whether in the medical industry or not, is looking for efficient and cost effective ways to keep their business progressing. If the weight of paper documents is holding your business back from growing, it could be time to consider partnering with a professional records management firm to improve your compliance and help your business transition to digital documentation.
If you're interested in how professional document storage can help you today, we welcome you to contact us for more information. To learn even more ways your company can benefit from records management, download our case study.