Why Certified Document Destruction is the Gold Standard of Compliance
Wed, Oct 12, 2016
By: Jacob Gilmore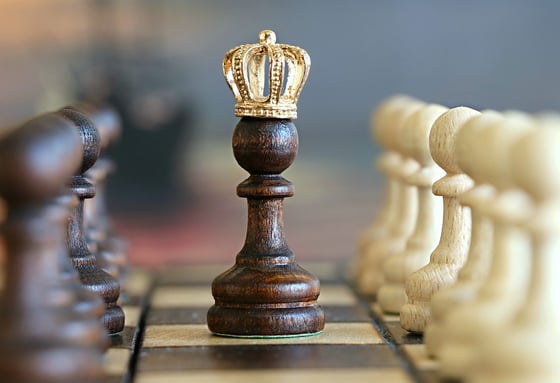 When it comes to records management, compliance is a critical element of success. Generally, compliance has to do with adhering to regulations set forth by a certain industry or governing body such as maintaining confidentiality, updating documents on a schedule, and destroying documents when the time is right.
This last point is key. Keeping records on file for too long can be a breach of security, and improper disposal can risk a privacy breach. Even in-house shredding on a residential shredder isn't always enough to keep your information safe. In fact, attempting to dispose of documents in-house can be cumbersome and even dangerous.
That said, many businesses choose to partner with a professional records management and document destruction company to ensure that they do the job right.
Keep compliant with proper document destruction
Document destruction helps ensure that sensitive information doesn't fall into the wrong hands once the document is no longer needed. Rather than just tossing papers into the trash or recycling bin, secure and professional document destruction services help maintain compliance by ensuring security up until to the document's lifecycle ends.
Professional shredding and destruction companies can offer a few ways to destroy your sensitive information. Depending on your business's compliance standards, records management professionals can even come to your location for onsite document shredding services with secure shred bins and mobile shredding equipment to destroy the documents. Otherwise, the documents are securely transported to a secure shredding facility.
And yet, how can you trust that a document has actually been destroyed after you send it off to a document destruction company?
Partner with an NAID AAA certified company
One way is to look for a document destruction company certified by the National Association for Information Destruction (NAID). This is the international trade association for companies providing information destruction services. It promotes ethical and efficient information destruction according to policies and procedures in a given industry.
NAID-certified businesses undergo a variety of accountability checks in order to remain certified. For one, they must pass frequent thorough and unannounced audits. In addition, employees are subject to rigorous background checks and security screening processes. This ensures that they are qualified to handle, transport, store, and destroy confidential documents.
Furthermore, a certificate of destruction is issued after each service.
Why a certificate of destruction matters
As evidence of proper and secure destruction, a qualified records destruction company will present a certificate of destruction after the documents, digital files, or hardware have been destroyed. This is important for a few reasons:
Proof. Certificates of destruction provide physical evidence that the documents or devices in question have actually been destroyed. This type of record is often necessary for your own company to remain compliant.
Peace of mind. Without a certificate of destruction, you won't know for sure that your sensitive information has actually been destroyed. A paper certificate telling you so can help you breathe easier and know you've done your part.
Accountability. Certificates of destruction help prove that the document destruction company you are partnering with can be held accountable for its actions.
Shredding and destruction companies that provide certificates of destruction show their dedication to customers and their customers' need to remain compliant. These days, it's the gold standard of compliance.
Gilmore Services is one such company that offers certified document destruction services, more than 60 years of experience, and NAID AAA certification. Find out more about how we offer a dependable and trustworthy solution for your data destruction procedures. Learn more about document shredding services and data destruction and see our flowchart below for information on staying compliant.