What Are the Different Types of Shredding Equipment?
Wed, Nov 23, 2022
By: Jim Beran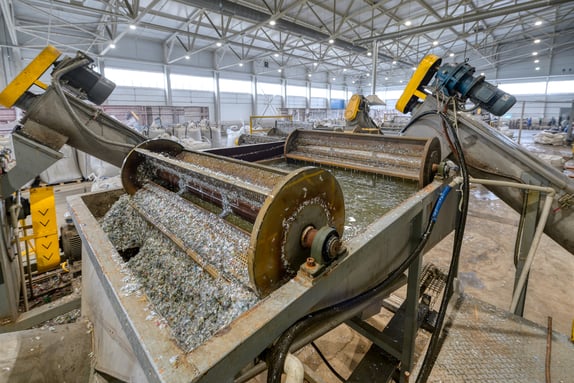 When you need shredding services, one of the areas you want to consider is what type of shredding equipment is being used. Some of it works better than others, and you don't want any sensitive information falling into the wrong hands. Standard paper shredders work for most things, but you may want to consider whether a strip-cut shredder or cross-cut shredder is the best choice for your needs.
There are also micro-cut shredders and disintegrators, to fully ensure that any shredder information can't be pieced back together again. With shredders for everything from paper and plastic to tires and metal, industrial shredders are the strongest type of shredding equipment and the kind you generally want to use to ensure complete destruction of the documents and information you're shredding. Here's what to know when considering shredding equipment.
There Are Several Types of Industrial Shredder Blades
Industrial shredder blades are designed to get the job done quickly and efficiently. Which type of shredding equipment and blade you'll need to use depends on several factors. For example, you need to consider what's being shredded. You also want to take a look at the kind of material that's being use for the blade, and how fine of a shred you want. One of the best ways to handle the issue is simply to work with a company that can handle the shredding for you.
Then you can have more peace of mind, and you won't need to worry about choosing the right shredder blade. You can trust that the company is using proper shredding equipment, and that your needs will be handled the right way. If you're not sure what the company uses, or you have questions, you can ask about the shredder blades and other equipment they normally use, just so you have a good understanding of how everything works.
Different Industrial Shredders for Different Uses
There are several kinds of industrial shredders, and they're used for different things. These shredders are typically categorized according to use. You wouldn't want to use a tire shredder for paper documents, for example, because the two shredders don't handle things the same way. A machine that's designed for tires won't shred paper effectively, and you can't expect a paper shredder to handle cutting up used tires, either.
Structure is another way that some shredders are classified. For example, there are single-shaft and double-shaft shredders, along with some other types for specific applications. The right machine for the right task is very important, so having a good idea of how each shredder works and what it's used for can help you feel confident that you're choosing the right machine or option for your shredding needs. You don't want to end up with inadequate shredding abilities when you need them most.
Contact Gilmore for Shredding Services Today
When you need services, and you want to make sure the company you're choosing has the right shredding equipment, reach out to Gilmore today. You can get document shredding, data destruction, and other services to meet your needs. Whether you need a one-time shredding for your home or office, or you're looking for shredding services on a schedule, there are options that will work for you. Storage and warehousing are available, as well, so you can feel confident that your documents are being kept safe.