Top Qualities You Really Need in a Document Scanning Company
Wed, Nov 11, 2015
By: Jacob Gilmore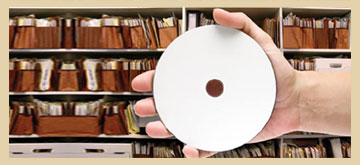 Today, office managers are constantly researching the best processes and technologies to better develop and improve business practices. The days of tolerating disorganized and overflowing filing cabinets are over.
And many businesses are moving on from outdated methods of in-house records storage. That's where document scanning comes in as a helpful solution for companies interested in maintaining organized, secure and readily accessible records.
The task of converting hard copy documents into digital files can be a big undertaking. For businesses ready to embark on converting hard copy records to help them reach their document imaging objectives, it's important to find the right document imaging partner. Here are the top qualities to look for when researching document scanning companies:
Safety & Compliance
Make sure to find a qualified company that can guarantee safety and compliance for your sensitive records. Because managing business records requires a high level of security, not any ordinary business should be entrusted to have access to your employees' or clients' personal information.
Instead, your document scanning partner should meet strict guidelines and maintain certifications to best protect your business and help you meet the safety and compliance requirements necessary in your industry. Finally, be sure not to jeopardize your company or your clients' security and information by simply choosing a scanning company that is financially convenient. Instead, look into their credentials and experience to make an informed decision.
Experience
It is crucial that the company you have entrusted to scan your business's sensitive information has experience you can rely on. A professional document scanning company should have specialized equipment and should be detail-oriented in their process. After all, the last thing you need during your busy workday is to receive poorly scanned documents. It's essential that the scanning company you choose provides your business with the highest quality document imaging possible.
Scanning Options
There are a variety of methods that can be performed in order to accomplish a document scanning project. Different companies may offer multiple converting techniques depending on the nature and scope of the job. Be sure to consult with your scanning company first to find out if the options provided suit your needs.
If you feel your business may be ready to consider converting physical files to electronic format, please contact us and see how we can best reach your document scanning needs.