The Easiest Way to Get Started with a Records Retention Schedule
Wed, Jun 07, 2017
By: Steve Clopton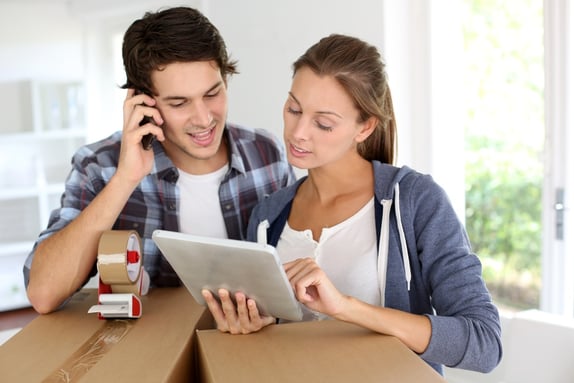 When it comes to office organization and processes, sometimes it's smarter to trust the experts. Sure, you could handle your own document storage and compliance responsibilities, but it's often inefficient and, ultimately, costly.
One key area where it pays to work with experts is records retention scheduling. Teaming up with a professional partner to manage document storage and destruction on a schedule ensures organization, security and compliance, all without burdening your staff with added responsibilities outside their job descriptions.
The best part is: getting started with records management is easy. Let's take a closer look at why you need to implement a retention schedule and how to get started.
Retention scheduling enhances security and maintains compliance
Secure records management and scheduling helps your business stay on top of compliance requirements, increase efficiency, and reduce identity theft risks. Without it, you risk exposing valuable company data and incurring costly fines.
Working with a professional partner to implement a document storage and destruction plan helps you stay up-to-date on the latest regulations and ensure your business remains compliant with major legislation like HIPAA and Sarbanes-Oxley.
Specifically, a records retention schedule tracks the lifecycle of your sensitive business documents and can protect your company from litigation. When documents reach the end of their useful lifecycle, your records retention partner confidentially destroys them and provides you with a certificate of destruction. If certain files must remain in paper format, your partner will store them offsite, helping you free up space in the office and maintain proper compliance.
That's not to mention added benefits like increased document security. From secure transportation of information to controlled storage, a professional records management company will ensure the safety of your most vital documents. At the document storage facility, your partner will employ highly screened and certified staff to handle your records. In the event of flooding or theft (which could otherwise jeopardize records in an office setting,) a secure facility and skilled team will be responsible for the safekeeping of your documents.
Getting started with records retention scheduling
Getting started with records retention couldn't be easier. If you don't already work with a professional records management partner, start by performing an audit. Take inventory of your current documents and how they're stored, shared, and destroyed. It's not uncommon to find a few surprising gaps in your records management system during this process.
From there, you'll have the information you need to reach out to potential records management partners that can provide records scheduling services. Explain what you found during your internal audit and the status of your current records management system. Be sure to outline any specific needs for your industry and ask any questions you might have about working with a professional records management company.
Gilmore Services stays on top of regulatory mandates to help support your compliance strategy. Our records management program includes a proven Release of Information (ROI) process to store and destroy confidential information in compliance with industry standards.
Contact us to learn more about implementing a records retention schedule and records management plan.