6 Signs You are Ready to Upsize your Apartment to a House
Thu, Dec 26, 2019
By: Patrina Sykes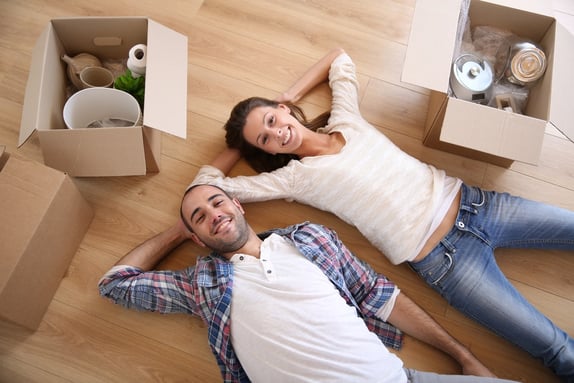 Whether you live alone or with other people, you may be wondering whether it's time to upsize from an apartment to a house. The decision may feel like an obvious one – but what if you're not certain?
At Gilmore Services, we have a lot of experience with packing and moving people from one home to another. Here are 6 signs that it may be time to upsize your apartment to a house.
#1: You're Running Out of Storage Space
Storage space is often at a premium in apartments, particularly if you're living in a studio space or a one-bedroom. In the ordinary course of living your life, you've probably accumulated belongings that you want to keep. It can be difficult to find an apartment with enough storage space for your things.
If your closets and drawers are overflowing, that may be a sign that you're ready to upgrade from an apartment to a house.
#2: Your Family is Growing
It's one thing to live in a small apartment when it's just you and a roommate – or you and a significant other. It's another thing to stay in an apartment if you're looking to start or grow your family.
It makes a lot of sense to upgrade from an apartment to a house if you're expecting a baby or planning to have one soon. The same may also be true if you have a dog and want a yard that will allow your pet to run around and enjoy the outdoors.
#3: Your Income Has Increased
Many people rent when they're young because they can't qualify for a mortgage and can't afford a house payment. As you get older and more successful in your work, your financial situation can change dramatically – and that may mean that it's time for an upgrade.
If your income has increased significantly and your financial status is secure, you may want to reap the financial benefits of buying a home. For example, you may be able to deduct your mortgage interest on your federal income tax.
#4: Your Commute Has Changed
When you live in an apartment, it's common to stay in the same place for years because it's comfortable and affordable. However, what happens when you switch jobs, or your company moves its headquarters? In some cases, that may mean that your commute changes dramatically.
You may want to consider upgrading to a house if you can buy one in an area that will allow you to spend less time commuting and more time with your family and friends.
#5: You Want a Place That's Truly Yours
One of the biggest incentives to upgrade from an apartment to a house is that in a rental, there's a limit to what you can do to make your place feel like home. For example, you may not be able to paint the walls or install a new carpet.
If you're itching to express yourself with décor that represents your personality or you've got a green thumb and want a garden, then upgrading to a house makes a lot of sense.
#6: You Want Privacy
Apartment living has its advantages, but it has downsides as well. One of the incentives to move to a house from your current apartment is to put some distance between you and your neighbors.
Let's face it: it can be difficult to share walls with another person or to have people living above you. Noise is nearly always an issue. Upgrading to a home means that you'll have only need to worry about the noise you make!
Conclusion
Is it time for you to give up your apartment and buy a house? The 6 signs we've listed here will help you answer that question and make the best choice for you and your family.
Are you ready to upgrade? Click here to learn how Gilmore Services can help you move from an apartment to a house.