6 Commonly Forgotten Tasks and Expenses During a Move
Tue, Sep 10, 2019
By: Patrina Sykes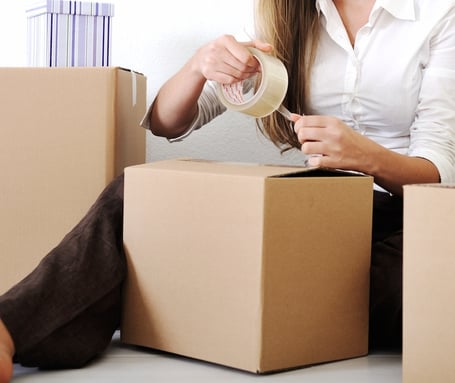 There are few things in life more time-consuming and expensive than moving. Whether you've just bought your first home or you're downsizing, you've got a long to-do list. And, if you're like most people, you're probably concerned about how much it will cost.
During a move, it's easy to lose track of things. At Gilmore Services, we understand. It's our goal to make moving (and storing your belongings, if that's something you need to do) as easy as possible. With that in mind, here are 6 commonly forgotten tasks and expenses to remember.
#1: Collect Personal Records
If you're moving to a new city or state, make sure to obtain copies of your personal records. These include:
Medical records
Dental records
Veterinary records
Your child's permanent academic records
You'll need these things to give your new providers and new schools once you've moved. You can request them after the fact, but you'll save yourself some trouble if you do it ahead of time.
#2: Retrieve and Return Items
It's surprisingly easy to move without taking care of items that you've borrowed, loaned, or sent out for repair. Before you leave, make sure to:
Return all library books
Return things you've borrowed from family, friends, and neighbors
Collect dry cleaning
Collect items you've loaned out
Collect items you've sent out to be repaired
Collect all spare keys for your home or apartment
It may be helpful to make a list first – although you should also make note of borrowed items as you pack.
#3: Cancel Local Recurring Charges
If you're like most people, you probably have a slew of recurring charges that are made to your credit card automatically each month. If any of those charges are local (meaning they'll change after you move), you should take a few minutes to cancel them.
Some examples include:
Local gym memberships
Newspaper subscriptions
Utilities
Automatic deliveries
Insurance premiums
If you still want to receive automatic deliveries at your new home, you'll only need to update your address and specify a start date.
#4: Restock Your Food
If you're only moving a few miles, then it probably makes sense to pack up the food you've got in your refrigerator and pantry and move them to your new home. Longer moves, though, often mean that you're doing your best to use up food, so you don't need to pack it during a move.
Make sure to account for the cost of replacing food. The cost of staples can add up. Remember that you'll need:
Flour, sugar, and other basics
Condiments
Spices
You should also make sure to budget for cleaning supplies and other necessities for your new home.
#5: Avoid Late Fees
During a move, you'll likely experience a delay between when mail stops coming to your old home and starts coming to your new one. Forwarding mail can take anywhere from a couple of days to a week or more – and depending on the timing of things, you may end up being on the hook for late fees.
The best way to avoid late fees is to change your address ahead of time and – if you can – make payments early. For example, if you're accustomed to paying your credit card bill on the due date, consider scheduling a payment ahead of time to ensure you're not late.
#6: Store Your Belongings
The final expense you may have overlooked is the need to store your belongings. Depending on your situation, it's possible that your new home may not have the space for you to keep your belongings with you.
If you need to store some items, make sure to price out storage in your new location ahead of time. That way, you won't be surprised by the cost.
Conclusion
It's easy to overlook essential tasks and expenses during a move. The six things we've listed here are some of the most likely to be forgotten – but with a little planning, you can be sure that your next move goes smoothly.
Need assistance with a move? Click here to learn how Gilmore Services can help!