Office Managers: 4 Pieces of Offsite Document Storage Advice to Live By
Wed, Apr 05, 2017
By: Steve Clopton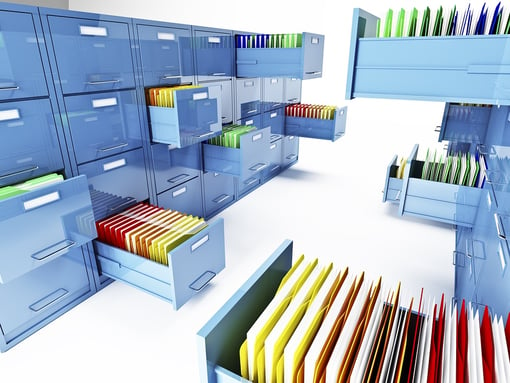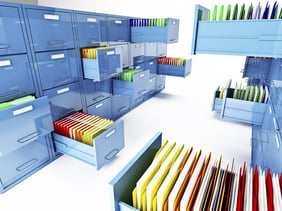 As an office manager, you have a lot on your plate: preparing payroll, developing and enforcing office policies, returning emails, ordering supplies, assisting with recruiting, and more.
One key responsibility that shouldn't be overlooked is filing and storage. You need to store your company's records properly to ensure compliance, efficiency and security.
If your storage strategy consists of multiple boxes without any real organization located in a remote storage locker only you know the combination to, it's time to rethink how you're managing one of your most critical tasks. Here are four pieces of offsite document storage advice to keep the process streamlined:
1. Think twice about general storage facilities
When you first decided to move your records offsite, a general storage facility or storage locker probably seemed like a cost-effective way to handle the process. Unfortunately, storage units can quickly become cluttered and disorganized. In fact, many of the documents stored in a locker may have reached the end of their lifecycle, and you could be wasting valuable money on storage space.
General storage also poses a security risk. Depending on the facility, security may be minimal -- if it exists at all. Can you afford to expose your company's critical documents to theft?
2. Work with a partner you can trust
Working with a professional document storage partner increases your business's efficiency through many essential services, including easy organization and access through barcode scanning and the option to convert documents to digital files. Professional document storage also ensures 24-hour security with video surveillance, environmental controls and immediate generator backup to protect against theft, temperature spikes, humidity, water damage and other concerns.
With a professional document management partner, you get professional level backup knowing that your documents are safely secured without the stress of personal responsibility over an unsecure system.
3. Implement a retention schedule
Whether you decide to work with a partner or keep your records storage in-house, it pays to implement a records retention schedule. A retention schedule will keep you compliant with the latest federal and state mandates by ensuring you have all required documents on hand. Once you no longer need those documents, you can safely destroy them and free up valuable office space.
If you work with a records storage partner, they will safely destroy your documents once the information has reached the end of its useful lifespan.
4. Keep it up - don't let your office get overrun with files
Annoying inefficiencies like endlessly digging through poorly organized filing cabinets doesn't have to be the rule. If you're moving heavy boxes around an already crowded office or rummaging through filing cabinets to find documents, you're wasting valuable staff resources and money. But you don't need to. Moving your records storage system off-site and working with a reputable storage partner can help alleviate many of the stresses and concerns associated with self-storage, creating more time to focus on your other office management responsibilities.
Professional document storage partners like our team at Gilmore Services offer enhanced service at a high value when compared to self-storage options, saving businesses money over time. In fact, you can realize all of these benefits for less than the cost of a cup of coffee per day to store up to 100 boxes of records. Download our Document Storage Cost Comparison Checklist to learn more about the right storage solutions for your business.