How to Take Control of Your Digital Document Management
Wed, Sep 07, 2016
By: Jacob Gilmore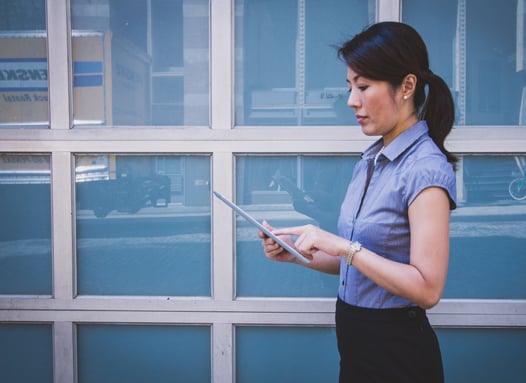 As an office manager, administrative professional, or record keeper, we know it's your goal to stay organized and keep proper records in everything you do. It can be challenging to manage all your business files, especially with new financial contracts, patient information, or legal updates coming in all the time.
One way many people choose to improve their records organization process is by converting them to digital files. After all, reducing the number of paper documents you need to organize and store can be a huge relief, not to mention it offers an added level of efficiency and security at the same time.
However, with seemingly endless storage capacity available at the click of your mouse, it can be easy to lose control of your digital organizational efforts. Files multiply and soon your desktop screen is cluttered with icons. You may also notice the number of documents in your digital folders growing and growing until you feel like you're right back where you started, endlessly scrolling through files trying to make sense of it all.
In this blog post, we offer businesses a few educational tips for taking control of your digital document management.
Tips for digital file organization
Just like working with paper files, digital filing requires a systematic, orderly process. Here are three things to consider:
Organize folders in a way that makes sense to you. When you begin putting documents and files in their place, avoid saving everything under "My Documents." Instead, create folders within folders organized by date, by client, by department, or however else makes sense for your business.
Come up with consistent naming conventions. When you save files, you'll want to make sure you can easily find them again later as needed. Come up with a naming convention that works for you, taking into account any updates or modifications such as versions or dates that should be included.
Come up with a system and stick to it. Once you come up with a naming style and organizational method, stick to it! Every time you add a new file, be sure to put it in its correct place with the correct title right away. Not only will it save you time in the future, but it will make it easier for anyone else to access the files in your place if need be.
We understand that sometimes you don't have the time to set up a system like this yourself. When you're staring down a large backlog of digital records, or facing the challenge of setting things up for the first time, it can feel impossible to tackle it alone.
Partner with a pro
Instead, consider partnering with a professional records management company. With experienced, trusted, and trained professionals to help, you can rely on an organized and secure system to take your business into the future. For example, a records management company can help your organization:
Remain compliant. Certain industries like healthcare and finance have strict regulations in place for maintaining operational compliance whether in the print or digital world.
Help convert paper files to digital files. If you're just starting out the process of moving from paper to digital, then a professional imaging service can make the process much easier with quick scanning and efficient scanning of documents in bulk.
Keep documents secure. Just as keeping paper files in a locked and monitored environment helps to keep confidential information secure, protected cloud-based storage offers an option for safe digital storage and secure access from anywhere, any time.
When it comes to staying organized, the most important thing is to be sure you have a system you can rely on to stay compliant and serve your customers and patients in the best way possible. Learn more about document imaging services when you work with our records management company.