How to Stay Ahead of the Curve for Your Household Move This Season
Wed, Mar 08, 2017
By: Patrina Sykes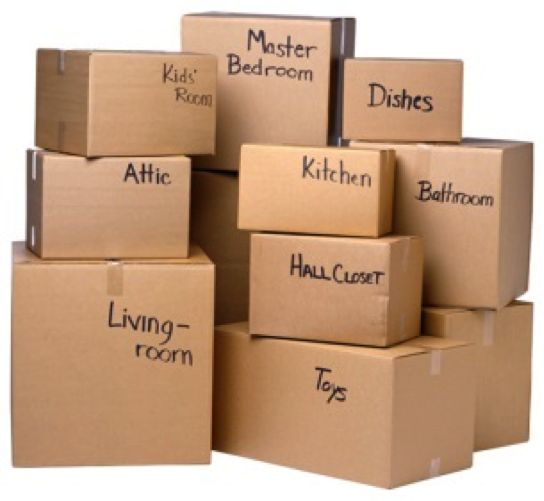 Spring is around the corner and with it comes the start of moving season. It's the time of year when there's a moving truck coming or going on your block every week.

If moving is on your agenda this spring or summer, now's the time to get the ball rolling. That might seem early, especially if you've just started considering a move or looking at houses, but the process moves faster than you think. You can save yourself a lot of time and headache by putting the logistics of a move in place before the whole process spirals out of control.
What can you do now? Work with a trustworthy, professional moving company for starters. But maybe you haven't found one yet, so here are a few tips on how to stay ahead of the curve for your upcoming move.
Be Honest About Your Capabilities
These days, everybody's a do-it-yourselfer. No task is too great to take on by yourself, right? That's not always the case.
It's tempting to save money by adopting a do-it-yourself approach when moving. But more often than not, DIY moves can turn into a disaster.
Many people, especially first time movers, don't realize how much work a DIY move requires. Moving is an emotionally draining process, and when you take on every aspect, it becomes physically demanding as well. Lifting and carrying heavy boxes can lead to physical pain and even injury.
Ask the Right Questions
If you've decided to vet a few local moving companies, price shouldn't always be the main factor, especially when your valuable possessions are on the line. You need to ask the right questions to find out if a moving company is going to provide best-in-class reliable service during your move.
Is the company accredited?
Do you they have referrals?
Can they move your unique or fragile items?
How do they handle lost or broken items?
Those are just a few ideas to start with but the answers should give you a better idea of how qualified your Pensacola moving company is. Look for any inconsistencies in the company's responses. Did a referral take issue with certain practices even though the company said there's no history of lost or valuable items? If so, that's a red flag.
Keep to a Schedule & Set a Budget
Planning begins the moment you decide to relocate. The logistics of a move can take weeks to manage.
Once you've narrowed down your list of moving companies, estimates and scheduling become the most important factors in the process. So, decide on your moving dates, set an approximate moving budget and stick to it. The last thing you want is the whole process flying off the rails due to uncertainties around costs and timing.
At Gilmore Services, we understand the burdens individuals and families face during a move and strive to eliminate some of the stress from this transition. When researching Pensacola moving companies, you can feel confident knowing that our highly screened moving team will handle your cherished items with care, while saving you time, money and the hassle of purchasing moving supplies, renting extra equipment and taking extra time off work to move all those boxes.
Contact us to learn more about our moving services. Or, download our guide: How to Emotionally Prepare for a Move.