How to Make Commercial Moving as Painless as Possible
Wed, Aug 17, 2016
By: Jacob Gilmore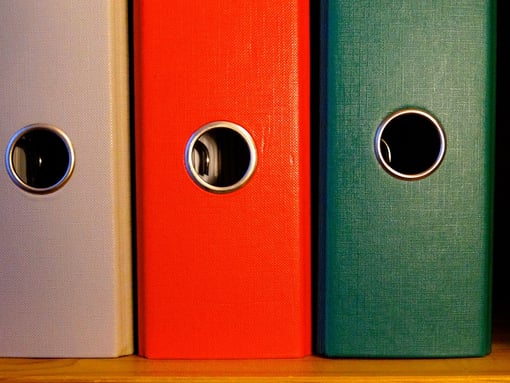 The time has come to move your business. Perhaps your company has been so successful that it has outgrown your current space, or maybe it's downsizing to a space better suited for a nimble team.
Another reason could be that the founder seeks greater business opportunities in a different state, and has decided to transplant the headquarters entirely. Or maybe it's just a matter of chasing better rent or real estate prices.
Whatever the motivation, commercial moving can be a challenging process. From finding new office space, to packing up all of your equipment, to actually transporting everything safely, moving a business is a feat of organization not to be taken lightly. While it can be stressful, moving can also have a positive effect on your entire organization — that is, if it's done well.
So, how can you make commercial moving as organized and painless as possible to ensure a positive experience for everyone? Here are some tips to keep in mind:
Prepare thoroughly
While "prepare" might have a different meaning from one professional to another, it's important to put a plan together as soon as you can. Preparations for a commercial move may involve:
Begin to sort through documents, supplies, and office equipment to determine what to keep, what to donate, and what to throw away. This can save you time, effort, and weight when it comes to moving your things from point A to point B.
Consider any expenses you may have between moving out of your old office and into your new one. This might include bringing in professional cleaning services, upgrading old equipment, or purchasing new office furniture. It could also mean updating exterior signage, purchasing revised business cards, and even taking care of any minor renovations.
Be sure to plan ahead with all utility companies to transfer accounts like water, waste, electricity, and heating services for a seamless transition to the new building.
Come up with a plan for how to keep equipment, accessories, cables, and power cords organized. Consider color-coding or numbering equipment to make it easy to find and reassemble later.
Anticipate changes from one location to another
Be sure to visit your new location with the landlord, owner, or realtor and take the time to think about any differences that will affect your transition to the space. These may include:
Room dimensions and door sizes that could inhibit equipment or furniture from fitting inside.
Electrical, plumbing, internet connectivity, or cellular reception changes that may affect how equipment operates or how employees work day-to-day
Any security differences, such as ID cards, new keys, or parking passes you'll need prior to the move.
Give employees plenty of notice
Your employees are your most important asset, so it's critical to loop them in on your plans as early as possible. Once you know you'll be moving, give them plenty of notice — at least a few weeks if not several months. People need time to get comfortable with changes to their routine, and it's important to be open to their questions and concerns. Here are a few tips for talking with your employees about a pending move:
Discuss differences in commute, parking availability, and schedule adjustments, if appropriate.
Talk about any pending organizational changes, office assignments, or new seating arrangements that may come with the move.
Give your employees checklists of things they can do to help prepare, including how they can pack and label their supplies, how to backup their computer data, and how to properly dispose of any documents or items they don't need to take with them.
Find the right commercial moving partner
Unlike a personal move, a business move involves multiple people — your employees, your partners, and even your customers. After all, the place you work can have an effect on all components of your business. Plus, moving any large or heavy office furniture, sensitive documents, and expensive electronic equipment probably isn't something you trust to your buddy with a pick-up truck.
Instead, partner with a professional commercial moving service with the experience, staff, and technology to help keep you on-track with your move. Consider full-service packing, transportation, and unpacking services for everything from tables and chairs to the most fragile decorative or electronic items.
Indeed, moving is so much more than changing your address. It can change your entire perspective, and it's important to make it as smooth and trouble-free as possible.
Learn more about how our commercial moving company can help you prepare for your commercial move.