How Mobile Shredding Can Work for You
Tue, Mar 14, 2023
By: Jim Beran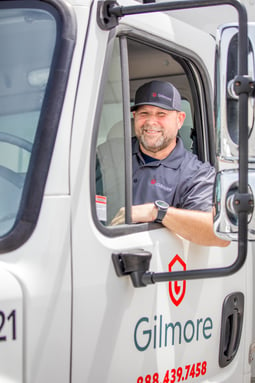 One of the decisions you'll make as you choose a shredding provider is whether shredding will be performed on-site or off-site.
If you elect on-site or mobile shredding, a mobile shredding vehicle will stop by your business or home and shred your documents on-site.
Off-site shredding is done at the shredding facility. Documents are picked up and brought to a shredding facility, additionally individuals and businesses can bring their documents to the shredding facility and drop them off on an as-needed basis for destruction.
On-site mobile shredding is the most popular choice. By electing mobile shredding, you can protect your business, your home, or both.
Protect Your Business
Regardless of industry, every business has access to confidential data that could pose a threat if compromised. Examples of confidential information in a business setting include employee information like social security number, bank account number, or date of birth; customer, client, or patient information; payment information; tax returns; proprietary information, and more.
Mobile shredding allows businesses to protect themselves, their employees, and their clients without hauling documents off-site, hiring additional team members, or purchasing expensive equipment. With routine schedules for clients who prefer it, mobile shredding is one security measure that can be almost automated.
Protect Your Home
While we tend to think of businesses utilizing mobile shredding services, many individuals choose mobile shredding, too. Disposing of confidential personal documents carelessly can lead to identity theft. Identity theft might sound far-fetched, but the statistics paint the real picture of its impact:
around 15 million Americans experienced identity theft in 2021 alone
$52 billion was stolen from Americans through identity theft last year
COVID-19 stimulus programs forfeited over $750 million to identity theft schemes
Georgia, Illinois, Louisiana, Rhode Island, and Kansas have the greatest number of reports
most victims of identity theft belong to Generation X followed by Millennials
These thieves can engage in financial, medical, criminal, synthetic, or child identity theft, all of which have lasting consequences for the victim. Recovering can be costly and time-consuming, and some losses might never be recovered. In many cases, the information they use to engage in criminal activity comes from discarded documents that contain important information about you or your family members.
Some common personal documents shredding providers destroy include duplicate checks, bank statements, tax returns, expired credit cards, and more. If you have very little shredding at home, you might elect one-time shredding services or drop off shredding instead, which are more affordable solutions for customers with infrequent, lower-volume needs.
Contact Gilmore
Ready to explore mobile shredding services for your home or business? Contact Gilmore Shred in Pensacola, Florida, to explore mobile shredding and other services:
one-time shredding services
scheduled shredding services
drop off shredding services
data destruction
secure document storage
commercial warehousing and storage
off-site records management
moving/relocation
Take the next step toward protecting your home or business by contacting Gilmore Shred in Pensacola today online or at 888-439-7458. One of our team members will help you find the right services at the right price!