How does HIPAA Compliance Benefit your Business?
Mon, Jan 13, 2020
By: Steve Clopton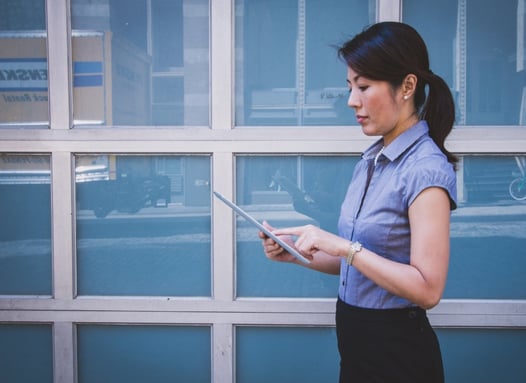 Complying with HIPAA law is a requirement for all companies in the healthcare industry as well as all medical providers. If you're starting your own business and HIPAA law affects you, you might be feeling overwhelmed at the thought of adhering to HIPAA regulations.
At Gilmore Services, our clients often ask us if there are any business benefits related to HIPAA compliance. The good news is that there are several. Here's what you need to know.
HIPAA Law Protects Your Business and Your Patients
The HIPAA Privacy Act was designed to protect patients' privacy and give them access to their medical records. While patients' rights are the primary focus of HIPAA law, the truth is that the regulations attached to HIPAA also protect small business owners.
HIPAA regulations provide small businesses with guidelines to use to minimize the risk of a costly data breach. Without HIPAA, many small business owners might leave themselves vulnerable to hacking.
HIPAA law also reduces the likelihood that you'll be subject to a federal audit in the wake of a breach.
Finally, if you do suffer a breach, you'll be more likely to pass an internal audit if you've adhered to HIPAA regulations.
HIPAA law requirements might seem to be a burden, but the truth is that following them allows you to simultaneously protect yourself and your patients.
What if HIPAA Law Doesn't Apply to You?
When you're starting your own business in a healthcare adjacent industry, you might wonder whether your business is required to follow HIPAA regulations. Even if you're not required to follow HIPAA regulations, there is a good reason to do so.
People today are very concerned with privacy protection, especially where it concerns their personal healthcare information. They want to feel confident that the businesses they buy from take their privacy seriously.
To give you an idea of how important protecting your clients' privacy is, here are some statistics:
People are extremely worried about keeping their personal healthcare information private. That means that even if your business isn't bound by law to adhere to HIPAA regulations, you may want to use those standards to protect the personal data you store. It's a way of distinguishing yourself from the competition and showing your clients that you care about their privacy and safety.
Tips for Implementing HIPAA Law for Your Business
Now that you understand the business benefits of adhering to HIPAA regulations, here are some pointers to help you get started.
Understand HIPAA rules and what they mean. This HIPAA for Professionals link is a good place to start.
Review the lists of safeguards required under HIPAA, which include Technical, Physical, and Administrative safeguards to protect health information.
Do an internal audit to determine where you need to improve.
Put somebody in charge of privacy and security and empower them to create a HIPAA compliance policy and framework for your company to follow.
Train your staff in HIPAA compliance to ensure they know their responsibilities.
Draft and post a privacy notice to let your clients know about your HIPAA compliance.
Establish a protocol for breaches.
Partner with a data storage and destruction company that's familiar with HIPAA regulations.
Enforce your new policies and conduct regular internal audits to ensure that your employees are adhering to your policy.
HIPAA compliance protects you, your employees, and your clients.
Conclusion
HIPAA law was put in place to protect patients, but it also protects small business owners and their employees against potential breaches and subsequent fines. The information we've compiled here will help you create a workable HIPAA policy for your business.
Do you need assistance with HIPAA compliance? Click here to learn how Gilmore Services can help!