How Certified Document Destruction Will Change Your Business This Year
Wed, Jan 18, 2017
By: Steve Clopton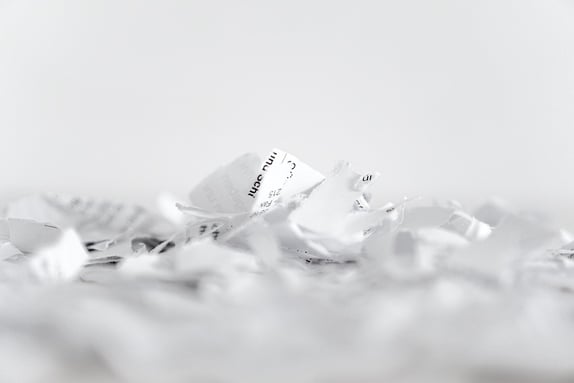 As a responsible business owner, you likely already know that certified document destruction offers a cost-effective and convenient solution for ensuring compliance with document disposal regulatory guidelines. It can also save you money by enhancing security and maximizing your employees' time.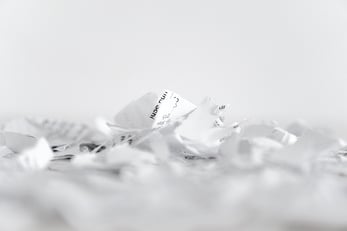 If you've been putting off developing a plan to incorporate certified document destruction into your business, 2017 is a great time to get started.
By continuing to handle shredding in-house you could put your business at risk of security breaches and compliance fines. In-house shredding also leaves the important decision of what to shred in the hands of uncertified and untrained employees, which creates the potential for costly errors and loss of business.
Let's take a closer look at a few ways certified document destruction can change your business for the better this year.
Ensure Security and Compliance
Unlike the risky practice of in-house document destruction, professional shredding ensures security and compliance.
Document destruction services deliver secure bins to your office, where your employees can safely dispose of sensitive documents. Those documents then get destroyed on a regular schedule either at your office or offsite. With offsite document shredding, all information leaves your business in a GPS monitored vehicle for secure tracking.
You can be certain of compliant practices when you receive your certificate of destruction from your professional shredding partner. These certificates are issued as a guarantee of compliance with all applicable federal and state guidelines related to the proper handling of sensitive information.
Enhance Workflows and Streamline Processes
The convenience of professional document shredding also helps enhance workflows and streamline your business process in 2017 by eliminating wasted labor costs and more effectively allocating company resources.
Employees tasked with handling document destruction do so at the expense of their regular responsibilities, taking a toll on performance and revenue. However, with certified document destruction, your employees can focus on their true job responsibilities without worrying about whether sensitive information has been compromised.
What's more, on-site document destruction services can bring shredding to you on a regular schedule, helping you streamline your business processes and focus on generating revenue.
At Gilmore Services, we understand the importance of thorough material destruction. We offer multiple options for customers based on location, budget and volume. We provide cost-effective paper shredding, document destruction services and disintegration of other material, for any size business.
Learn more about how the experienced and certified team at Gilmore Services can provide document shredding services for your business. Download our guide to secure shredding bins to discover which is right for your company. Have questions? We're here to help, simply contact our shredding experts today.