Customer Data Security in 2023
Thu, Mar 30, 2023
By: Steve Clopton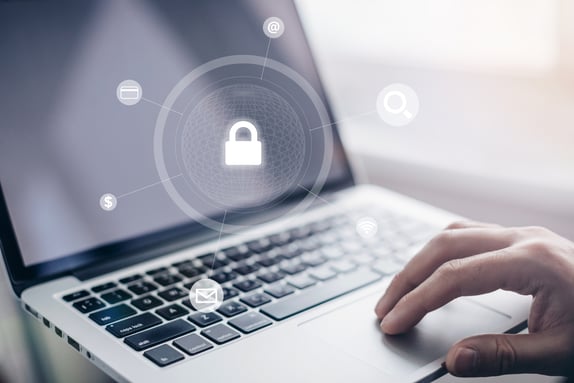 Customer data in 2023 has never been more valuable for hackers. As the economy rises and falls, and programs like ChatGPT make malware easier to access than ever before, the pressure on organizations just keeps dialing up. It can be nerve-wracking for decision-makers who don't want to take any chances.
Unfortunately, if you're looking for total security, it doesn't exist. The nature of technology is that it evolves faster than anyone can keep pace with it. The good news is that you can drastically reduce your odds of a breach when you get a better understanding of how criminals and mischief-markers think.
The Question of Customer Data Security
We know that human error lies behind the vast majority of attacks on customer data. What we don't know is the nature of many of these attacks. Between the reputation loss, the fines, and the overall shame of having your data compromised, organizations are relatively quiet about what exactly happened behind closed doors.
This may surprise some people on the outside because, legally, these organizations are not allowed to stay quiet. In the real world, though, regulators have very little time or manpower to investigate hacks. It's led to more questions than answers.
Taking Precautions with Customer Data
Organizations might be hacked because a brilliant mastermind wrote a piece of malware that was so sneaky no one could have prevented it. Or they could be hacked because an employee at the end of their shift clicked on the wrong link. No matter how it happens, an organization has to take as many steps as possible to keep its data under lock and key.
Because so much of the problem can be traced back to problems like phishing (social tactics that prey on human nature), regular reminders to employees can help them avoid some of the most common mistakes. It also helps to consider the security controls you have in place. In one incident, a hacker breached an organization's emails, studied how the CEO communicated via email for a full week, and then impersonated the leader right down to his punctuation and tone. It was only because the company had a policy for the CFO to pick up the phone and verify certain transactions that the attack was thwarted.
Contact Gilmore Today
At Gilmore, we know how difficult it can be for companies to manage their data, which is why we offer secure hard drive and data destruction. When a hard drive reaches the end of its lifecycle, it still stores plenty of confidential documents. From employee records to health data, the only way to keep that information from prying eyes is to securely destroy your electronics. We take care of any digital media on your property, including cell phones and CDs.
Gilmore is certified by the National Association for Information Destruction (NAID) and compliant with data protection laws like FACTA, HIPAA, etc. Plus, we come to you with a secure mobile unit where we collect all media, record and erase the serial numbers, and then physically shred it all. In the end, you get an NAID Certificate of Destruction. This tactic is a great way to eliminate information from even being subject to an attack, and a proven way to augment your security measures for 2023.