Are Your Employees or Processes a Threat to HIPAA Compliance?
Tue, Mar 05, 2019
By: Jim Beran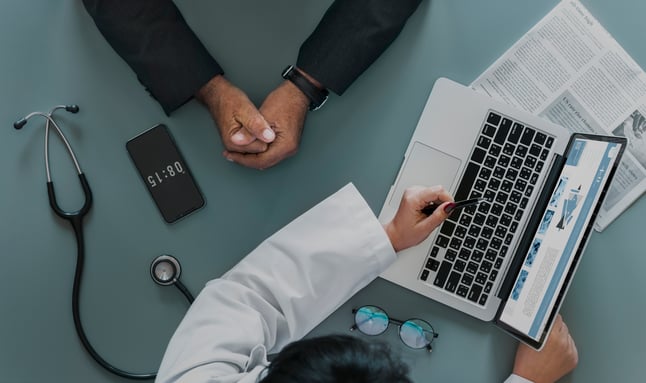 HIPAA compliance requires adherence to HIPAA laws regarding the storage and destruction of health records is a must for every provider. HIPAA outlines administrative, physical, and technical safeguards to protect patient information.
At Gilmore Services, we provide HIPAA-compliant data storage and moving services. One of the biggest mistakes we see providers make is focusing on outside threats to their data while ignoring threats closer to home.
Are your employees or internal processes a threat to your HIPAA compliance? Here's how to tell.
Evaluating the Employee Threat
Your employees are your first line of defense against data breaches, but it's common for organizations to overlook obvious issues with employee access to data.
It's important to remember that even your best employees may make mistakes that can leave your sensitive patient data vulnerable to theft. One of the most common reasons for such mistakes is a lack of employee education and written security protocols for employees to follow.
Here are some things to do to evaluate potential weaknesses and make your employees part of your security team.
Limit access to patient information to the people who need it. Your patient data should not be stored where unauthorized personnel can get to it. You can start by determining who has access, and then eliminate access to anyone who can do their job without medical data.
Use two-factor or multi-factor authentication for data access. It's not enough simply to protect your data with passwords. Adding a second authentication factor (usually a fingerprint) minimizes the chances that someone unauthorized will be able to access your data.
Get control of mobile access and outside apps. Many organizations allow employees to bring their own devices to work (BYOD) or use outside apps (BYOA) to do their jobs. You must put a system in place that ensures your data won't be accessed on unsecured networks or put at risk by unapproved applications. Putting a written policy in place can help with these issues.
Create an ongoing employee education program. Training your employees to access data safely, recognize threats, and understand your obligations under HIPAA will ensure that you're all on the same page regarding data security.
Remove old IDs and logins. Finally, you should make sure that when an employee leaves, their ID is deleted. Former employees should no longer have access to your system.
These steps will protect your data and minimize the likelihood that one of your employees will either steal data or leave your data at risk from an outside attack.
Evaluating Your Processes for Problems
The second thing you must do is ensure that your processes for handling, storing, transporting, and destroying data are correct and comply with HIPAA regulations. Here are some pointers to help you:
All paper records must be managed in accordance with a written policy and physical security protocols. Nobody who is unauthorized should ever have access to them. Your policy must include a labeling system.
Your organization must appoint a security officer to oversee all aspects of HIPAA compliance.
All paper and electronic PHI must be stored in a secure location where authorized personnel can access it.
Access must be protected with passwords, two-factor authentication, and physical and digital barriers, including locks and firewalls.
A system of regular audits to track access to protected data.
Integrity controls to ensure that protected data is not altered or destroyed until its scheduled destruction date.
Transmission security to govern the moving of any protected data.
Securing your internal processes will minimize the likelihood of PHI being left unattended or at risk for theft.
Conclusion
Both your employees and your internal processes should be part of your overall HIPAA compliance plan. The right written policies and processes, combined with a vigorous employee training program, will ensure that they are.
Need help with HIPAA compliance? Click here to learn how Gilmore Services can help.