5 Things to Look for When Choosing a Document Imaging Company
Thu, Oct 11, 2018
By: Steve Clopton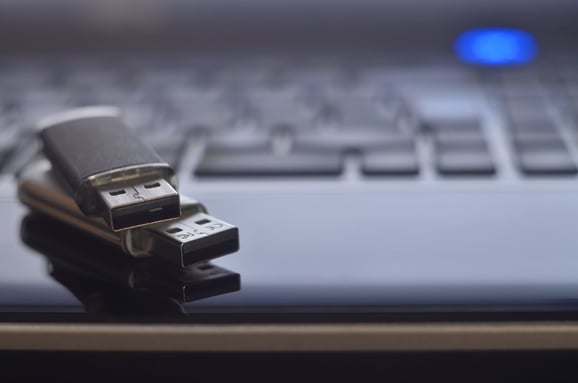 Document imaging provides businesses with an affordable and effective way to safeguard their essential documents. It can also be an important part of a small business disaster recovery plan.
The key is choosing a document imaging company with the experience to help you with your plan. At Gilmore Services, we spend a lot of time with potential clients explaining what we do.
Here are 5 things to look for when you're choosing a document imaging company.
#1: Compliance with Document Storage Laws and Regulations
If your company stores financial information or medical records on behalf of the people you serve, then you know that you must comply with federal regulations about the storage and destruction of those records.
It's essential to choose a document imaging company that understands FACTA, HIPAA, and Sarbanes-Oxley requirements. Partnering with a company that lacks experience in this area can get you into real trouble and potentially expose your clients to privacy violations and identity theft. Ideally, you should choose a company with a NAID certification.
#2: Integrity
Before you entrust any third party with your sensitive documents, it's a must to confirm that the company has a good reputation and provides stellar service. You can take the following steps:
Research the company online and check to see if there are any complaints about them.
Ask the company for references.
Talk to the references and ask about the experience of working with the company you're considering, the quality of their imaging, and the ins and outs of working with their file naming systems.
Ask how they image documents and if you can see some samples to get an idea of the quality.
Doing your due diligence ahead of time will minimize the chances that you'll sign on with a company that can't provide the service and excellence you need.
#3: Relevant Experience Handling Documents Like Yours
All documents are not created alike. If your business documents are all on standard paper then it's unlikely you'll run into a problem. However, if you have historical documents, bound documents, or anything that's printed on unusual paper, it's a good idea to have a representative of the imaging company review them to make sure they can handle them properly.
Some document imaging companies specialize in certain industries or areas. If you have specialty documents, it's worth your time to look for an imaging service that can accommodate your needs.
#4: Security and Confidentiality of Documents
The document imaging company you select will be responsible for safeguarding your most valuable documents. For that reason, you must ask about their security and confidentiality measures. Here are some questions to ask:
Is your facility locked and is access limited to employees during their scheduled shifts?
Do you conduct criminal background checks on your employees?
Does your facility have an alarm system?
Is the facility monitored by an outside security service? If so, what are their qualifications?
Do you have 24-hour surveillance cameras?
Are your employees trained to follow HIPAA and privacy regulations?
These questions will give you some peace of mind as you turn over your valuable documents to the document imaging company you select.
#5: Services
Finally, you should ask about the other services provided by the document imaging company you are considering. For example, in addition to imaging, Gilmore Services can:
Document management services
Document destruction and shedding
Commercial and record storage
Moving services
Partnering with a company that offers an array of services can simplify things for you and may also save you some money.
Conclusion
Document imaging is one of the best ways to ensure that your most important paperwork and documentation is preserved. Even if a disaster strikes, you'll have what you need to keep your business operational and service your clients.
To learn more about our document imaging services, please click here.