6 Ways a Document Imaging Company Can Help Create a Paperless Office
Wed, Oct 15, 2014
By: Jacob Gilmore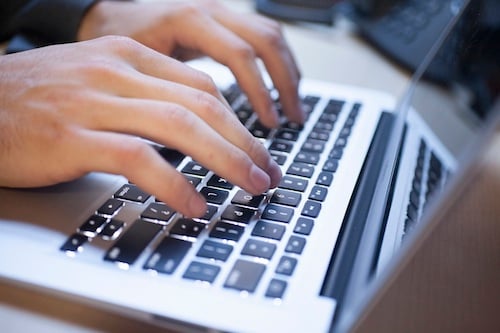 The vision of a paperless office can be alluring. Most of us think about a modern space where all information is perfectly digitized and streamlined. If your office doesn't quite live up to this vision, don't be discouraged.
The good thing about your goal to cut down on paper is that it doesn't have to be all or nothing. Some documents might always be necessary to keep in paper form, but adopting a regular document scanning routine can dramatically increase productivity and workflow for your office.
Not sure where to start? Here are 6 ways a document imaging company can help you create the right type of paperless office for you.
1. Add more hours to your day
Imagine backlogging all of your chosen documents to be scanned. Already exhausted? Instead of spending time manually scanning every piece of information that needs to be in digital form, document imaging companies use a professional industrial scanner to quickly convert all of your documents digitally.
2. Scan on a schedule
Once you are caught up on backlogging information, it's important to keep documents organized moving forward. A document imaging company can work with you to create a custom scanning schedule to remove the burden of maintaining a paperless office.
3. Get easy access to documents
Document imaging is ideal for the files you access frequently. Whether you need to send information across the country to a colleague or need remote access to them at home, document imaging companies can give you and others access to your in-demand documents.
4. Keep information secure
With identity theft a continuous threat, it's more important than ever to keep information safe. Rather than having hard copy documents lying around in boxes or storage rooms at your office, a professional document imaging company can store information electronically on a secure server to ensure its safety.
5. Have built-in copies
Beyond organizing information and reducing clutter, document scanning provides built-in copies of your sensitive records. In the event of a natural disaster or unexpected event that destroys your paper documents, securely stored digital files will be safely backed up.
6. Save space and time
When you can't find what you need, you are wasting valuable time. If your office is filled with overflowing file cabinets or stuffed with boxes collecting dust, it can be difficult to clear the clutter. Free up space for good by storing digital records with a document imaging company on a secure server.
Of course, the first step toward a paperless office is to monitor the paper you have coming in. Try opting for electronic billing and consider creating meeting agendas, contracts, and other documents digitally from the start.
Remember, not every document needs to be scanned. When hard copy documents are outdated, it is important to look into professional shredding services to remove liability and remain complaint.
Do you have more questions about how a document imaging company can help your office make the transition to digital? Take our quiz to learn if your business is ready to go paperless.