Meet Mary Gai, New Manager for our Montgomery Shredding Services
Tue, Jan 21, 2014
By: Jim Beran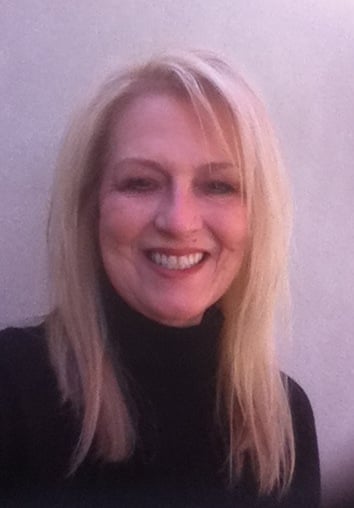 Although Gilmore Services began in the Pensacola area over 50 years ago, it's important to us to continue to grow as a regional business, expanding our services to areas like Montgomery, Alabama, among others.
As we reach more people in our large service area, we want to keep you up-to-date with how we can help in your town. We recently spoke with our new Territory Manager in Montgomery to find out about new developments in the area. Here's what we learned:

As a native of Montgomery, Alabama, Mary worked in business development in the medical arena for over 16 years. Her experience in business development was a primary quality that made her a great fit for Gilmore Services.
What is your role at Gilmore Services?

I am the Territory Manager in Montgomery, Alabama. One of my main roles is to increase sales, networking opportunities and develop relationships. As an emerging territory, I work to get the word out about our services and establish good, sound relationships in the community.
What services do you offer current customers?

As a Montgomery Shredding Company, we offer professional shredding, as well as document scanning, imaging, and retention scheduling. Many businesses are not sure how long to keep their important documents or if they are they compliant with regulations and laws. Along with secure shredding, scanning and imaging, we educate customers on which documents to keep or destroy based on industry guidelines.
What are the benefits of using Gilmore Services for shredding and imaging?

Shredding and scanning certain information helps customers follow regulatory guidelines and ensures they are compliant. It also makes sure their important information is safe from identity theft. Many people might not realize that having certain data destroyed is a regulatory guideline or law. Our services also help businesses stay organized so they can locate records easily and securely. It gives businesses more power to have organized documents, and helps them succeed. By keeping customers compliant, we also help them avoid a big fine from incorrectly managing documents.
What are some common misconceptions hiring a professional shredding and imaging company?

Many people think document scanning, imaging or shredding is too expensive. This is a total misconception. For example, some businesses buy a shredder that lasts 3-4 months and an employee is paid to shred documents, which wastes time and money. It's much more cost effective to use a records management company where there is no software and no hardware costs to worry about.
Do you have any advice for potential new customers?

It's important to always use a NAID certified document shredding company. The NAID certification keeps customers compliant in their industry. Businesses don't have to question whether or not their information or their customers' information is secure because you get a certificate stating records were properly destroyed. Our employees also go through background checks. A NAID certification is a big deal, so it's important that customers be picky about who shreds their important records.
What does Gilmore Services in Montgomery help people achieve?

Ultimately, we help our customers become compliant with regulatory guidelines. For a company that's been in business for 50 years, Gilmore services has focused on being the best in the field of specialized scanning, imaging and shredding. We have the facility, resources and personnel to deliver the best service, and I think that's a big deal. We offer the highest quality, and we're based on integrity and customer service. Having a local rep that customers speak to face to face is also big deal.
Is there anything else people should know about Gilmore Services in Montgomery?

Along with document destruction, we also offer media destruction of hard drives, cell phones and Microfilm. Because sensitive information exists in these devices, it's just as important to properly destroy media.
Looking for more information about Gilmore Services in Montgomery? See how we can help your business stay compliant and organized with document scanning and shredding.