5 Things to Do Before Pensacola Movers Pack Your Home
Tue, Mar 18, 2014
By: Jacob Gilmore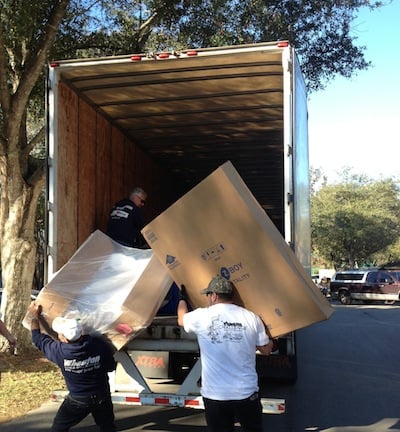 Moving to a new home is all about planning and preparation. Like most things, it's much easier to enter a new situation with a game plan. Once you've set the date of your move, and looked into residential moving companies, the rest is left for you to prepare for the big day.
One way to streamline your moving process is to make sure your house is in the right condition for movers. Not sure if you are fully ready for your move? Take a look at these five things you need to do before professional movers pack your home:
1. Get the ball rolling
Although you've hired a moving company to pack and move your things, it's a great idea to start the process before the movers arrive. Doing easy things like dissembling some furniture, unplugging appliances, packing your highly valuable items and finding a designated place to put your pets during the move can make the process easier.
2. Slim down
Moving offers the perfect opportunity to downsize. Once you begin taking inventory of all of your items, you have a much better idea of things you don't need. Put aside items you don't want to bring with you for the move, and decide if they should be donated or thrown away. This will lighten the load for the movers and automatically unclutter your new home.
3. Think ahead
Make sure you have what you need during the move. It's helpful to pack a separate box for only your first night items. This way you don't have to go through a pile of boxes before finding your toothbrush. Pack clothes, snacks, money and toiletries that you might need right away when you get to your new place.
4. Consider insurance
Often your moving company will offer insurance coverage as an option for your move. Whether you opt for insurance through your moving company or ensure financial security another way, it's important to keep your items protected. This way you are more prepared in the event of an accident, and can keep the moving process going smoothly.
5. Make a checklist
One way to save time and avoid confusion is to create a checklist. Because you won't be in total control of your belongings during the move, make a list of your things and how many of each you have. That way, if you are trying to find something like lamps or bookends, you can be sure they all arrived safely when you reference your check.
Are you looking for the right Pensacola moving company for your next relocation? At Gilmore Services, our family owned moving company has over 60 years experience helping residents move their belongings. Let our team of experts make your moving day stress free and secure. Contact us to learn more, our download our free guide below.