The Top 5 Benefits of Using A Commercial Warehousing Space
Wed, Apr 27, 2016
By: Jim Beran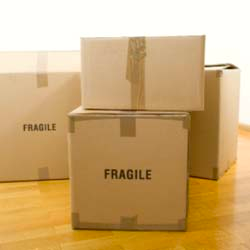 There comes a time in every business' lifespan when the need for certain updates is necessary. Whether you own a hotel, restaurant, hospital, or bank, the process of making crucial business changes can be stressful. It comes with the growing pains of running a successful company.
The transition can be as small as a new coat of paint, or as big as a complete renovation. During a transformation process, it is important to have a plan for where to house your valuable possessions, equipment, or furniture.
No matter how small or large the transformation, here are the five benefits of using commercial warehousing as the temporary home for your belongings.
1. Packing Services
You may be surprised by the equipment it takes to safely transport heavy objects and the special accessories that go into securely storing a company's furniture and other belongings. In addition to transporting these objects, there are also specialized techniques for properly packing commercial items.
In order to avoid damaging your business items, consider hiring trained professionals to transition your goods to a commercial warehousing space.
2. Inventory Control
When you work with a professional warehousing company, your assets are inventoried during the packing process. This means the ultimate care goes into safeguarding your items and you can avoid the additional stress of accounting for all of your belongings while you are attempting to improve your business.
3. Security
At Gilmore Services, employees undergo extensive and rigorous background screenings. When a business' important possessions are on the line, we know it's necessary that they are being handled with the utmost professionalism and confidentiality. With commercial warehousing, this level of security is essential.
4. Cross-Dock Solutions & Tail-Gate Deliveries
Each business is different and requires a specific level of services during a move or renovation. For corporations like grocery stores and other types of warehouse businesses that utilize back-door docks, look for a commercial warehousing company that has the proper tools necessary to meet any cross-dock or tail-gate delivery needs.
5. Pick-Up Services
As you begin to restore your space, it may be easier to slowly bring back your items in small batches, rather than all at once. That's why it's important to work with a flexible warehousing partner who can accommodate your needs, whether it's returning items piece-by-piece or in one large load.
Wherever your business remodels take you, there is no job too small or too big for us. We are here to help make the commercial moving and storage process as easy as possible for businesses. To determine if it's time to store your office items at our commercial warehousing facility in Pensacola, contact us and check out our YouTube video of a commercial move.